Graduate Alum Focus | Chiranjibi Ghimire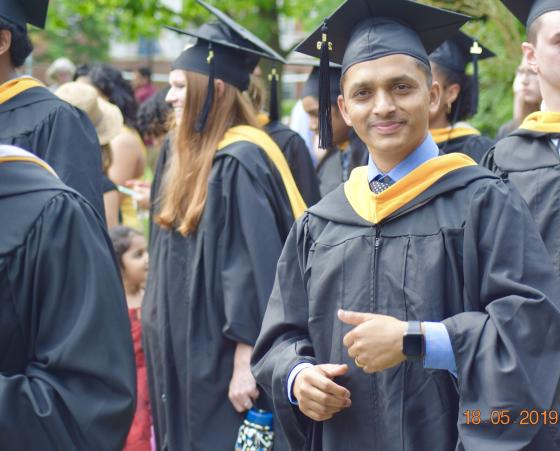 "I like my current job because I have the opportunity to serve Marylanders and improve their health and safety. I am working with the Corona Virus Testing Task Force team to ensure Maryland's nursing homes follow guidelines and perform compliance risk assessments."
Chiranjibi Ghimire, Information Technology M.S.'19
Program
Information Technology (M.S.)
Department
Computer Science & Information Technology
Recent Hood graduate alum, Chiranjibi Ghimire, earned his M.S. in Information Technology in 2019. He currently works as a Data Analyst with the Maryland Department of Health where he is part of the Corona Virus Testing Task Force team.
Are you ready to say Hello?
Choose a Pathway
Information will vary based on program level. Select a path to find the information you're looking for!