Graduate Alumni Spotlight | Karen Kerber '79, M.A.'92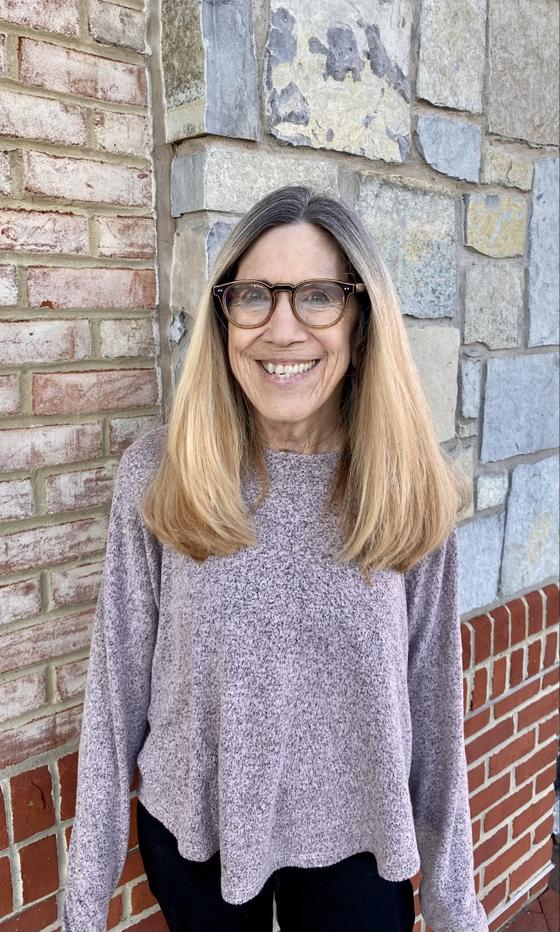 "My favorite memory of Hood is the incredible people I met, the beautiful campus, the amazing professors and the Frederick community, where I've made my home ever since."
Karen Kerber
Graduation Year
Program
Early Childhood Education (B.A.)
Department
Karen Kerber, M.A.'92, continues to help serve the local Frederick area as an infant care professional at Bright Eyes Learning Centers, which currently has eight locations spread across Maryland, including Frederick. Kerber earned both a B.A. in art and an M.A. in early childhood education from Hood College.
Why did you choose Hood College?
I chose Hood because of its reputation, size, beautiful campus and the people I met on my visit, who were so encouraging and enthusiastic. After graduating in 1979, I stayed in Frederick, so when I started my graduate program, Hood was perfect, and the early childhood program was top notch.
How did you first learn about Hood College? What made you want to study here?
I first found out about Hood from a brochure I received in my junior year of high school, and it intrigued me. I heard they had a strong early childhood program from a close friend of my cousin, who was attending Hood as an early childhood education) major. Additionally, at the time, they had a riding program, and I rode horses. Hood was the right size and just a couple of hours from my home in southeastern Pennsylvania. The Hood campus was beautiful.
How did it help your career?
I had a strong desire to work with very young children; I started working in a childcare center as a teacher of 2–4-year-olds. I was promoted to director and served in that capacity for KinderCare, and for my current employer, Bright Eyes Early Learning Centers.
After many years in management, I chose to step down and go back to working with children and have been spending my days being truly fulfilled as an infant teacher, where I plan to stay for a couple more years until I retire.
My career path may not have been lucrative financially, or in more traditional forms of success, but my heart is happy because I've done a little bit of good in the lives of a few young children. I think that has some value.
How did you end up with your current employer?
After graduating, I worked for a few other early childhood centers, starting as a teacher and then as a director before being hired by Bright Eyes Early Learning Centers. Several years ago, I stepped down from management to go back to working with the children in my age group of choice, infants. I'm currently in my 27th year with Bright Eyes and my 43rd in early childhood education. I hope to retire within the next year and a half, but my job and yoga keep me young at heart. 
What interested you about early childhood education?
I always loved being around very young children, and so early childhood education seemed a natural choice. 
What did you enjoy about Hood College?
I enjoyed everything about Hood College, from daily walks through the Pergola, living in "the barn" for a year (yes, once there was a dorm off campus on 7th Street) to art seminar class held in the home of Professor Elaine Gates, and in graduate school, classes with Iris Zimmerman.
What was your favorite memory of Hood?
My favorite memory of Hood is the incredible people I met, the beautiful campus, the amazing professors and the Frederick community, where I've made my home ever since.
Inspired by our Karen's story and ready to #GOFURTHER in your career? Learn more about Hood College's graduate programs, including our online education programs, by clicking here.
Are you ready to say Hello?
Choose a Pathway
Information will vary based on program level. Select a path to find the information you're looking for!