Graduate Student Spotlight | Cynthia Johnson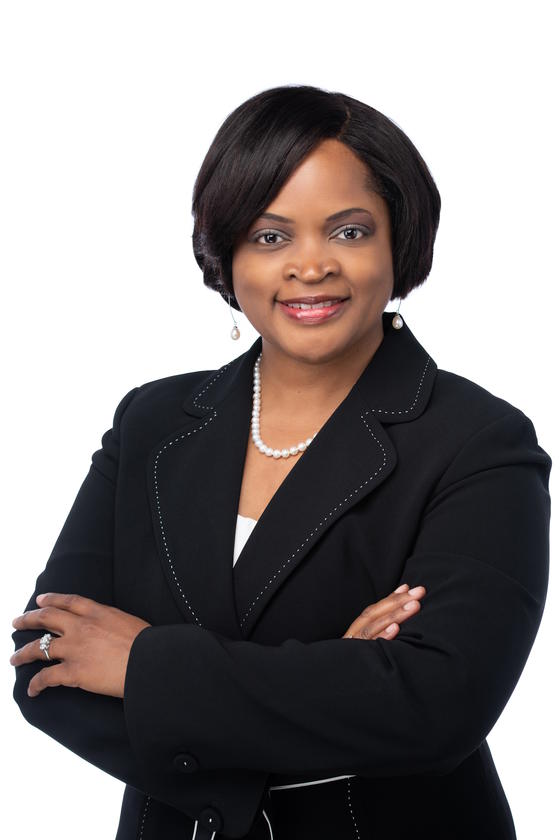 "The program was something that I was passionate about, so I was excited to seek out that opportunity. Not only did professors talk about the program, but current students shared their experiences. They were very insightful in presenting the program structure. "
Cynthia Johnson, DOL
Program
Organizational Leadership (Doctorate)
Business Administration (Doctorate)
Department
The George B. Delaplaine Jr. School of Business
Education
Cynthia Johnson is a current graduate student in Hood College's Doctor of Organizational Leadership program. Professionally, Johnson is a program analyst within the federal government and has more than 15 years of government experience. Johnson also has more than 25 years of entrepreneurial experience, cofounding a nonprofit organization called Growing Through Life Experiences, Inc., in 2006. Before attending Hood College, Johnson earned a Bachelor of Business Administration from Jackson State University and has certifications in Advanced Investigation Report Development in Interviewing, AI and ChatGPT as well as diversity, equity and inclusion in the workplace.
How did you first learn about Hood College?
While I was working at Fort Detrick, I attended the Newcomer's Community Orientation in 2018 as a new employee there. When they had the orientation, I found the Hood College Graduate School booth and visited it to learn more. I learned about the doctoral program in organizational leadership and was like, "Wow!" 
In early 2020, I was encouraged to think outside the box and write a few things down that I was expecting God to do for me within a year's time. One of those was to consider if I should begin a doctoral program.
I attended an open house at the College in March just to consider. Once I got there, everything changed. I was so excited to learn more about the College and the program. The program was something that I was passionate about, so I was excited to seek out that opportunity. Not only did professors talk about the program, but current students shared their experiences. They were very insightful in presenting the program structure.
What was the process like for enrolling in Hood's doctoral program?
It was really straightforward. It was made up of an online application, a writing sample from previous academic work, two letters of recommendation and my resume. I used my thesis from my Master of Public Administration as my writing sample. I had an interview in April 2020, got accepted in May 2020 and started my first semester in fall 2020. It was a quick turnaround, and I was surprised! 
What has the Doctor of Organizational Leadership (DOL) program been like?
What attracted me to the program was its cohort approach. I started as a member of cohort five. It is face-to-face and in small groups that we could interact with each other.
Because of the pandemic, we started in a virtual environment. This was totally out of my comfort zone because I really wanted to be face-to-face and thought that was the only way that I could fully engage with the program and achieve academic success. However, that was not the case, and I was able to make the adjustment with the full assistance and guidance of former program director Kathleen Bands, Ph.D., and one of my professors, Jennifer Cuddapah, Ph.D. They were very instrumental in guiding us through this new form of virtual environment. 
We were placed into "travel groups" made up of four or five students that we collaborated with on a regular basis. We were told early on to trust the process. I was introduced to new concepts and ideologies, and it really challenged my beliefs and how I worked as a leader. It was very beneficial and stretched my thinking with the help of exceptional professors, mentors and even guest speakers who came to enrich the learning experience. It was very rewarding and stimulating.
Why did you choose "career women transitioning into entrepreneurship during the pandemic" as your dissertation topic?
As a woman entrepreneur, I made a transition from a traditional job to entrepreneurship shortly after the tragedies of 9/11. It is something that always rang true to me. I've always been a person who wanted to understand and explore what career development was all about and how individuals navigated to get to leadership roles.
During the pandemic, there was this phenomenon called the "Great Resignation," where people voluntarily left their jobs. I wanted to find out what these women were doing, if they started their own businesses, what it was like for them. I wanted to know about any potential obstacles they encountered and how they were able to overcome them on their path to entrepreneurship, especially during a pandemic.
Because of my own experience and passion for entrepreneurship, I wanted to find out what motivated them to do so during this time. I utilized the theoretical framework of the Kaleidoscope Career Model Theory, which explains when people shift careers based on life events and what motivators are present. I want to expand the body of knowledge on career development and entrepreneurship. I believe it is a significant contribution to the field.
What got you involved with the Leadership Frederick County program? What has it been like working in it?
As a doctoral candidate, I was asked by the current DOL program director Nisha Manikoth, Ph.D., to serve as a leadership coach representing Hood College. There were about 14 of us who were chosen to be coaches for 2022-23. I was able to provide valuable resources and guidance through coaching sessions. I met one-on-one with participants who serve Frederick County as community leaders, business owners and nonprofit leaders.
My work as a coach was based upon my experience as well as guidance and knowledge obtained within the doctoral program. I am appreciative of the program and Hood College partnership to help the participants enrich their leadership capabilities. To be able to participate in the LFC program as a coach was a great opportunity and a rewarding experience.
In general, are there any goals that you hope to accomplish in your career?
I have accomplished a lot, but I am looking to expand my coaching and consulting services to assist leaders and entrepreneurs to further develop their business acumen.
I would like to develop a podcast along the same lines and create mentoring and networking opportunities. These sessions would assist people who want to become entrepreneurs to connect with established business owners. Some individuals, particularly women, may not have mentorship, and I want to help them get to where they want to be. I would also like to teach at the collegiate level.
There's so much more to do, even though it seems like there are things that I have already accomplished. The sky's the limit!
Are there any fun facts or trivia about yourself that you would like to share?
I've lived in five states and one foreign country, and I have moved 22 times. That is why I think that my entrepreneurial journey is key. Having moved that many times and lived in so many different places it can be hard to restart.
However, having a business of my own to take with me, I was able to do so, and it was key to my success. It made me resilient, and I continue to carry the passion wherever I find myself. Overall, my transitions and experiences have served me well and can be a testament to inspire others.
Inspired by Cynthia's work as a leader and entrepreneur? Ready to #GOFURTHER in your career? Learn more about Hood College's doctoral programs, such as leadership, by clicking here.
Are you ready to say Hello?
Choose a Pathway
Information will vary based on program level. Select a path to find the information you're looking for!