Graduate Student Spotlight | Emily Marie Scott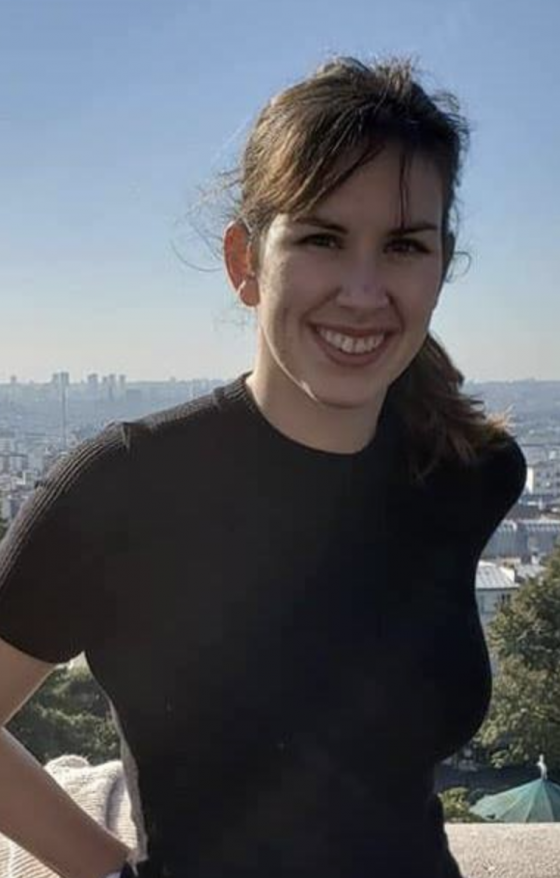 "At Hood College, I was able to perfect my skill set in a space where professors answered any question I could have before those skills got tested in the real world"
Emily Marie Scott, M.S. Bioinformatics
Program
Bioinformatics (M.S.)
Bioinformatics (C)
Department
Biology
Computer Science & Information Technology
Please provide a brief bio including your educational and career background.
I attended Ohio Wesleyan University and graduated with a bachelor's degree in neuroscience and psychology.
I started working for an oncology company and enrolled in the Hood College Bioinformatics part-time. I changed careers and started researching PTSD at Walter Reed Army Institute of Research. At this time I also transitioned into becoming a full-time Hood College graduate student, and I plan on graduating this May. 
Could you please share more about your capstone? How did you decide on the topics and how demanding was the process?
For my capstone project, I am looking at RNA sequences from the blood plasma of Marine soldiers before and after they have been in combat. I am using bioinformatic techniques to find novel isoforms associated with PTSD. I'm hoping to find PTSD biomarkers and determine whether or not novel isoforms are developed after the onset of PTSD. 
How did you manage to relate it to your current workplace?
My workplace is currently compiling a very similar set of RNA-seq data from Army Rangers before and after combat. After I graduate, I plan on applying the tools and logic I learn through my capstone project directly to the Army Ranger project at my workplace.
My capstone is a perfect preparation for the type of work I will be conducting in my workplace. At Hood College, I was able to perfect my skill set in a space where professors answered any question I could have before those skills got tested in the real world. 
What do you like the most about your program? How did it help you with your career/skills development?
The thing I enjoy most about Hood Graduate School is the community.
Professors are always very approachable and welcoming to the students throughout the entire learning process. My program is relatively new and small, which I was a little worried about when I started but it ended up being better than I could have hoped. It was because the class sizes were small that I could really connect with the other students and we could work through the tough times together.
I feel as though I have gained more than a great education, I've gained lifelong connections with both professors and classmates.
Any advice for current students who are finishing their programs and looking for jobs?
The only advice I have is to be open to new experiences and people from different fields of expertise.
I never thought I would be a bioinformatician and I never thought I would be working where I am now. A few years ago I didn't even know what bioinformatics was and now I love it!
I was in the crowd at a Graduate Women in Science event when Miranda Darby, Ph.D. gave a talk on bioinformatics and it piqued my interest. I decided to talk to her after the event and the rest is history!
Inspired by Emily's story and ready to #GOFURTHER in your studies and career? Learn more about our graduate programs, including the M.S. in Bioinformatics, by clicking here.
Are you ready to say Hello?
Choose a Pathway
Information will vary based on program level. Select a path to find the information you're looking for!