Hood College Faculty Co-Direct NEH-Funded Seminar on World War I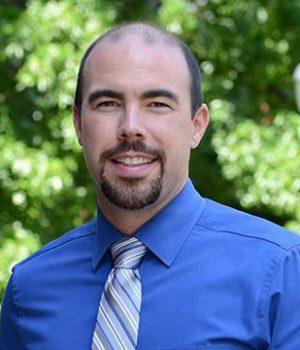 Hood College Humanities M.A. program director, Corey Campion, Ph.D., and Trevor Dodman, PhD., co-direct an NEH-funded WWI seminar this summer
Corey Campion, Ph.D., Humanities M.A. Program Director
Program
Department
The National Endowment for the Humanities (NEH) is an independent federal agency created in 1965 that serves to promote excellence in the humanities by funding cultural organizations that educate the nation. Corey Campion, Ph.D, Humanities M.A. program director, is co-directing an NEH-funded seminar titled "World War I in History and Literature" with Trevor Dodman, Ph.D. Humanities, which will take place at Hood College from July 8-26, 2019.
It has been approximately one hundred years since the onset of World War I, and it is a time to reflect on the importance it has had in American and world history, society, and culture. All layers of society were affected by the war as governments redirected economies to support the war effort, propaganda was used to build support among the populations, and the lines between civilians and soldiers were blurred or erased. Major cities were bombed, women took the place of men in factories, and the expansion of armies required mandatory drafts.
This NEH-funded seminar is an opportunity for K-12 educators to explore the impact of World War I in a multidisciplinary way through the use of primary sources, secondary sources, and various works of literature. To learn more/register for this NEH-funded seminar hosted by Hood College, click here.
Inspired to #GOFURTHER in your education? Learn about Hood College's Humanities M.A. and other graduate programs by clicking here.
Are you ready to say Hello?
Choose a Pathway
Information will vary based on program level. Select a path to find the information you're looking for!