Hood College Thanatology Graduate to Direct Health Services in Manatee County, Florida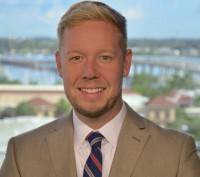 Alumnus Joshua T. Barnett is the health services manager in Manatee County, Florida.
Joshua T. Barnett
Program
Thanatology (Certificate)
Department
Joshua T. Barnett, an alumnus of Hood College's Master of Arts in Thanatology program, has been hired by Manatee County, Florida as the county's new health services manager. Barnett joins the county's Human Services Division to lead Manatee's "Community Health Care Initiative" and to serve as the county's staff liaison to the Health Care Advisory Board.
Barnett has spent his career managing public mental health, substance use and physical health treatment services for private, nonprofit and state government entities. For the past three-plus years he served as a consultant to a settlement agreement between the Justice Department and the state of Delaware, monitoring quality and treatment outcomes of community-based supportive services within the substance abuse and mental health division of the Delaware Department of Health and Social Services.
"Joshua joins our team with a broad range of needed attributes and skills," deputy county administrator Karen Windon said in a statement on Friday. "His background in behavioral health and experience integrating primary care into that setting is exactly what we need in our community. That focus, coupled with his experience in data analytics and quality as they relate to the Institute for Healthcare Improvement Triple Aim, will place Manatee County on a positive path."
Barnett said in a statement: "I am thrilled for the opportunity to return to my home state of Florida, to work with community shareholders on a collaborative agenda to enhance the use of Manatee County's public health resources in the areas of prevention, intervention, care coordination, and treatment outcomes."
He has served on boards throughout the Mid-Atlantic area focusing primarily on public awareness related to health care policy, improving mental health and substance use disorder screenings and grief awareness.
Barnett has a master's of health science degree from The Johns Hopkins University Bloomberg School of Public Health in Baltimore and a bachelor's of science in psychology from Florida State University. He also is a certified psychiatric rehabilitation practitioner and is an internationally certified co-occurring disorders professional.
Hood's Thanatology program is one of the few in the United States and the only one of this type available in Maryland. Both the certificate and master's coursework specifically prepares individuals to work with the terminally ill and the bereaved and to provide death education.
Are you ready to say Hello?
Choose a Pathway
Information will vary based on program level. Select a path to find the information you're looking for!