Hood MBA Graduate—Human Resources Director at Shelter House, Inc.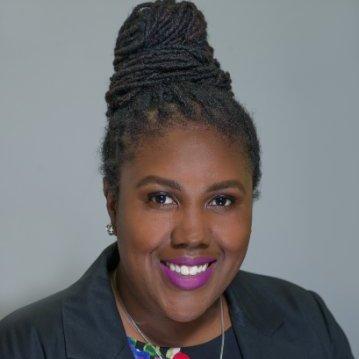 Alumna Stephanie A. White works for Shelter House, a community nonprofit that provides services to victims of domestic violence.
Stephanie A. White
Program
Business Administration (MBA)
Department
The George B. Delaplaine Jr. School of Business
Stephanie A. White, an alumna of Hood's MBA program with a concentration in Human Resources Management, works as the Human Resources Director at Shelter House, Inc. Established in 1981, Shelter House is a community-based nonprofit organization that focuses on providing services to homeless families and victims of domestic violence in Fairfax County, VA.
In addition to working for an organization whose vision is to prevent and end homelessness and domestic violence in Fairfax County, Stephanie volunteers with several organizations. She is an active member and past officer of the Frederick County Alumnae Chapter of Delta Sigma Theta, Sorority, Inc., where she serves on the International Awareness and Involvement Committee. She chairs the National Black HIV/AIDS Awareness Program where her primary role is to increase awareness of HIV/AIDS and testing among college students. Stephanie also spends time working in the Habitat for Humanity Montgomery County Restore.
Stephanie is passionate about serving others, particularly helping youth to realize their potential. Since graduating college, she has committed time and resources to youth initiatives in the DMV area. She is a positive example for young girls in the community and at her church, where she is a mentor, teacher and volunteer. She values learning and utilizes her knowledge, skills and abilities to empower young girls and college-age students to exceed expectations. She is often invited to speak with youth and recently spoke at her alma mater, Johnson C. Smith University, about the importance of furthering your education after college.
In 2016, White was a nominee for WKYS-FM Radio's "30 Under 30," a list of up-and-comers in the African-American community of Washington, DC, Northern Virginia and Suburban Maryland. The honorees are nominated by their peers in the community and selected by the station for recognition.
Stephanie is grateful about pursuing her MBA degree from Hood. 
She says "The knowledge obtained in Hood's MBA Program helped strengthen my educational and work related experience allowing me to secure my current role as HR Director at Shelter House, Inc. My concentration in HR Management helped prepare me for real-life situations, which I would encounter at work. The knowledge learned in courses taught by Professor Carol Wuenschel and Dr. Anita Jose created a framework for processing ideas and gaining more understanding through research. All the staff in the MBA program played a critical role in my seeking a management role after graduation. Completing this program gave me the assurance to enroll in a Doctorate in Education program with a concentration in Organizational Leadership at Argosy University. Furthering my education and work experience has been a great journey thus far, and I look forward to continuing it!"
Are you ready to say Hello?
Choose a Pathway
Information will vary based on program level. Select a path to find the information you're looking for!