Judith Apshago '93 Wins CIO ORBIE Award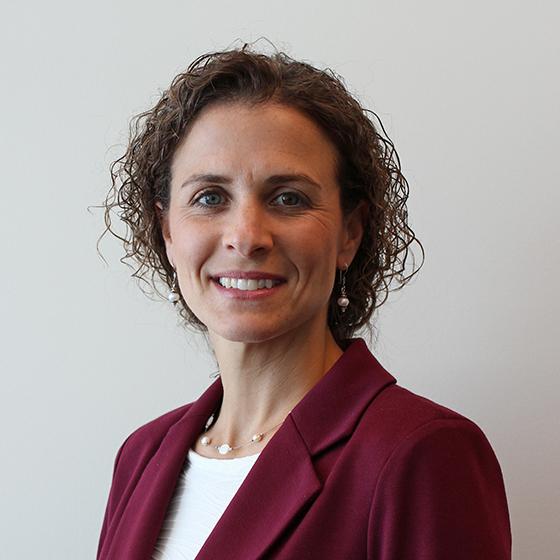 Judith Apshago '93 won the Enterprise Capital CIO of the Year ORBIE Award in November for her work on IT operations with U.S. Silica.
Judith Apshago
Graduation Year
Department
The George B. Delaplaine Jr. School of Business
Mathematics
Judith Apshago '93 won the Enterprise Capital CIO (Chief Information Officer) of the Year ORBIE Award in November for her work on IT operations with U.S. Silica. She has been working at the company for five years as vice president and CIO. Silica is a leading sand supplier with a focus on performance materials that are essential to modern living. The company conducts research and development for customized products and solutions utilizing raw materials. The company's products are used in oil and gas wells, industrial glass, paints and coatings, and many other industrial and consumer products.
Since 1998, the CIO ORBIE Awards have recognized technology executives for leadership, innovation and excellence. Last year was the first year the award was presented in the Capital Area. CIOs are recognized in multiple categories, based on the size and scope of their organization and responsibilities. Requirements for the nominees also include: holding a current position for at least one year, member of the senior management team, and primarily responsible for the IT operations of an organization based in the Capital Area. Finalists and winners are selected by an independent peer review process, and are rated by leadership and management effectiveness, business value created by technology innovation, and engagement in industry and community endeavors.
"As one of the 88 nominees, I was nominated by one of our vendors, completed a comprehensive questionnaire, and then was selected in August as one of four finalists in the Enterprise category," said Apshago. "On Nov. 30, there was an awards breakfast, and I was surprised and honored to learn that I won!"
It was an honor for Apshago to win this award as it not only gave her the opportunity to add these credentials to her résumé, but also the ability to connect with other IT leaders in the area. Apshago and several of the other leaders have even formed the group Capital CIO Leadership Association, which meets regularly to network and learn from each other.
Hood College played a large role in preparing Apshago for her career. She states, "I double majored in math and finance, which gave me great analytical thinking and problem-solving skills. I also learned financial management skills, which have been crucial throughout my career."
Apshago also credits Hood for providing her the core foundations in several skills that have benefited her throughout her career such as communication, writing and research, which have been essential in her career at Silica. She also credits her professors and her parents for helping drive her success.
"My professors in the math and business/finance departments were all very good, gave personal attention, and valuable feedback," said Apshago. "They encouraged independent thinking and encouraged students to explore various options for careers."
As a full-time student, Apshago was involved in several campus organizations. She also worked on and off campus, so she was busy, but her four years were rewarding, and led her to a successful career. She says her parents taught her strong work ethic and core values. Her advice to college students?
"Stay focused on your studies, but enjoy the college experience!" said Apshago. "Explore your career options by talking to others including professors and alumni."
She suggests taking on an internship, which will give students a taste of the work world, and possibly provide them a job after college. Don't underestimate where a solid education and hard work can take you.
"Stay in touch with those who help you along the way and make sure to say thank you," said Apshago. "I've had some great mentors and fantastic team members who have helped me to get where I am today; I really could not have done it without them."
Are you ready to say Hello?
Choose a Pathway
Information will vary based on program level. Select a path to find the information you're looking for!