Leading the Way at Tuscarora High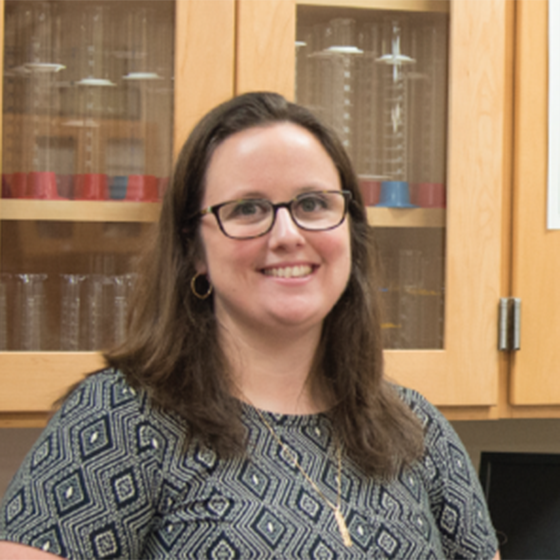 Alumna Patricia Crowell is using her degree from Hood to teach high school STEM.
Patricia Crowell
Graduation Year
Program
Biology (B.A.)
Environmental Biology (M.S.)
Department
Patricia M. Crowell '04, M.S.'08 is in her 14th year as a STEM educator. Thirteen of those have been spent at Tuscarora High School, where she teaches primarily 10th grade biology.
She earned her bachelor's degree in biology and a master's in environmental biology at Hood.
"STEM education is vital to the future of our country as it teaches children important skills that could be useful in any career path, even when we are trying to prepare students for careers that might not yet exist," Crowell said.
As Maryland has adopted the Next Generation Science Standards, there is a focus on integrating STEM practices and problem solving into all disciplines of science.
"These skills, such as analyzing data, asking questions, and making models, are valuable tools for any child to learn and will help them be innovative in their chosen career path," she said.
Crowell has actively participated in a variety of professional development opportunities, including spending a week during two different summers working with the Chesapeake Bay Foundation and the Maryland Environmental Literacy Partnership. She returned to implement the activities with her students, taking them on a field trip to Monocacy National Battlefield to analyze water quality.
She has also served as a master teacher for the Maryland Department of Education, facilitated professional learning for school leaders across the state, and participated in curriculum writing at the county level to help design and implement the new biology curriculum this year.
Additionally, she teaches a biomedical science course through Project Lead the Way, a national nonprofit.
"My students spend the semester studying the death of a fictitious person and researching her medical issues," she said. "Right now, we are studying heart disease and have dissected sheep hearts to learn about anatomy."
Are you ready to say Hello?
Choose a Pathway
Information will vary based on program level. Select a path to find the information you're looking for!