Mir Abdul Wasay – Graduate Student Association President Looks Back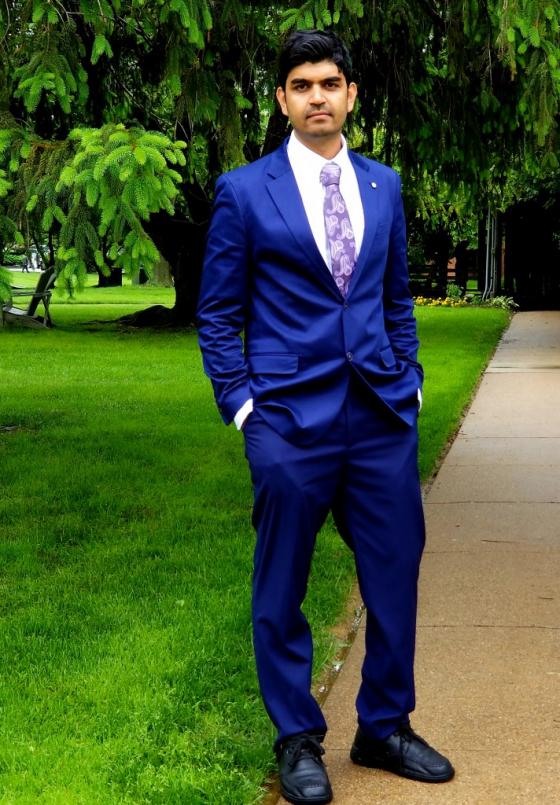 Aug. 22, 2018 - Mir Abdul Wasay served as the officially elected president of the Hood College Graduate Student Association (GSA) during the 2017-2018 academic year.
Mir Wasay
Program
Management Information Systems (M.S.)
Department
Computer Science & Information Technology
With the help of GSA members, Mir organized a variety of cultural, professional and fun activities on campus and in the community. Events included: an educational and interactive panel for spouses, and an evening at a local bowling alley. "The most fun thing about GSA is the GSA itself – meeting so many new and interesting people was very special to me," says Mir. He believes that GSA allowed him not only to learn more about American culture but many other cultures around the world, as active GSA members are from Asia, Africa and Europe as well as the US. The association is open to all graduate students, who can provide input or simply enjoy the activities and meet new people on campus.
When asked Why Hood?, Mir says that the small community, campus and the Information Technology program itself attracted him to the college. He was never a fan of "urban jungles" and Hood was exactly what he had in mind when coming from India to further his education. "Hood's IT Program is comprehensive and consists of a variety of topics, such as system engineering, management, and cybersecurity, and you are able to focus on what you like best." Mir says the small student-teacher ratio makes one feel connected to the professors, which may not be easy at bigger schools.
During his two years at Hood, Mir was also involved with Hood TV broadcasting, volunteered for Frederick Fire and Rescue and was an active member of Hood's Cybersecurity Club.
After graduating in July, Mir is planning to work on his startup company, which he began at Hood. "The idea is to simplify network security solutions and make them available and affordable by applying open source technologies." Mir will utilize the opportunity of Optional Practical Training (OPT) for the next 3 years, and will work on developing his security solutions business. For the longer run, Mir says he would like to stay in the US, but the world is big and he is not sure where he may end up.
Are you ready to say Hello?
Choose a Pathway
Information will vary based on program level. Select a path to find the information you're looking for!