Mohammed Anas Bricha – Outstanding Student Achievement in Information Technology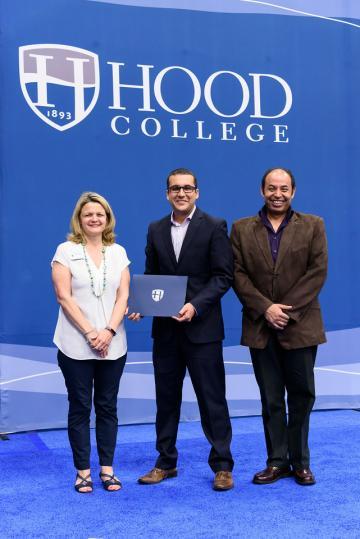 At the 2018 Hood College Graduate Degree Recipient Reception, Mohammed Anas Bricha received the Information Technology Achievement Award.
Mohammed Anas Bricha
Graduation Year
Department
Computer Science & Information Technology
Anas received his award from Dr. Ahmed Salem, Director of Hood's Information Technology Program. He started his Hood College journey in the fall of 2016 and works as a Director of System Engineers covering Dell Cloud solutions for the Northeast region where he has worked since 2005. Congratulations to Anas for all his accomplishments!
Are you ready to say Hello?
Choose a Pathway
Information will vary based on program level. Select a path to find the information you're looking for!