Professor David Hixson Excavates Historic Hospital Site
Professor David Hixson is excavating the historic Lamar Sanitarium, a historic landmark in Middletown, Maryland, that operated as a hospital from 1899 to 1944.
David Hixson
Program
Art & Archaeology, Archaeology Concentration (B.A.)
Department
Degree
Title
Visiting Assistant Professor of Art and Archaeology
Professor David Hixson is excavating the historic Lamar Sanitarium in Middletown, Maryland. The property operated as a hospital from 1899 to 1944. Now, Boggs Environmental Consultants, Inc., and Pyramid Rocks, LLC, use the building for office space.
Prior to the Civil War, circa 1840, there were two additional structures on the property, and the structure standing today is registered as a historic landmark by the State of Maryland due to the innovations of Dr. Austin Lamar in creating a state-of-the-art rural medical center (including a sterile operating room, which is open to visitors on certain days).
The house was expanded in the early 1900s for Dr. Lamar's hospital where he practiced medicine from 1907 until his death in 1932. The hospital consisted of 21 rooms, including a parlor, reception room, dining room, office, examining room, bedrooms, bathrooms, laboratory and operating room. Dr. J. Elmer Harp ran a hospital there during the 1940s. The original surgical room on the second floor is still completely intact and preserved with the original medical instruments and furnishings from its hospital days. The recovery room down the hall includes the original items used by patients as well, including a bed, dresser and clothing.
As the new land owners want to modernize and rehabilitate the standing structure (for example, bury the utility lines or install HVAC systems), they must make sure they do not disturb any sub-surface remains from the earlier structures or features that would shed more light on the life of Dr. Lamar. Therefore, Boggs Environmental Consultants hired Hixson to assess the side yard of this historic property for any possible buried archaeological features.
"So far, we it appears that the entire yard was built up using the debris from the demolition of the earlier structures that once stood facing Main Street," said Hixson. "Nails, glass, mortar and even scraps of ceramic tiles used to create the doctor's operating room have been found mixed in the construction debris. Also mixed in with these architectural artifacts are indications of the daily lives of those who once lived and worked here. Buttons, pieces of ceramic cups and plates, animal bones thrown out after dinners, and fragments of wine and medicine bottles are among the artifacts uncovered so far."
The analysis of the excavations and the artifacts are still ongoing.
Lamar Sanitarium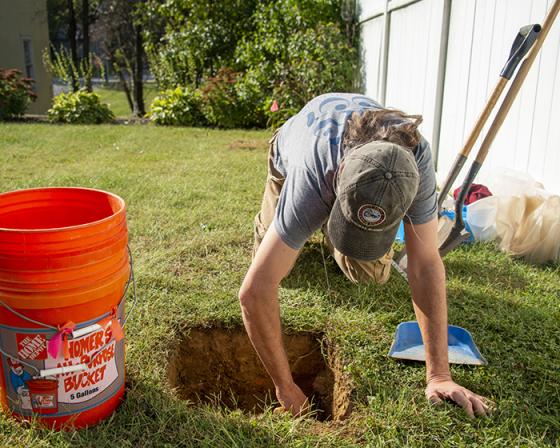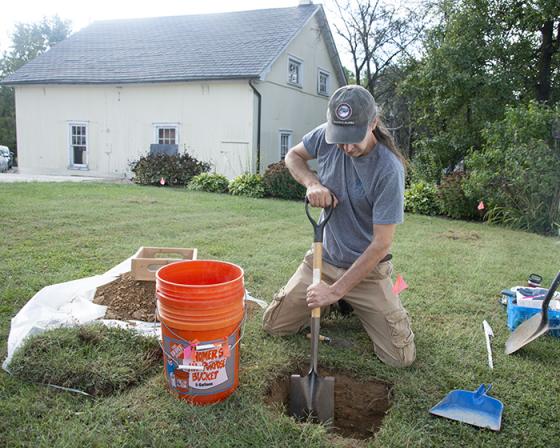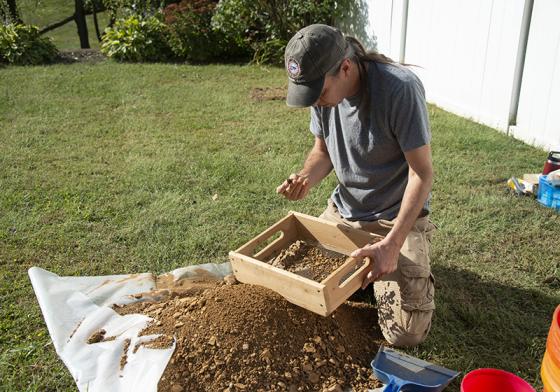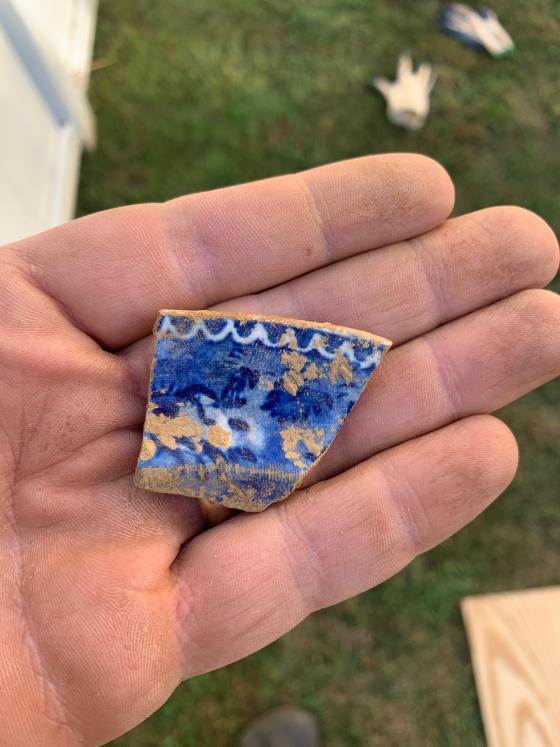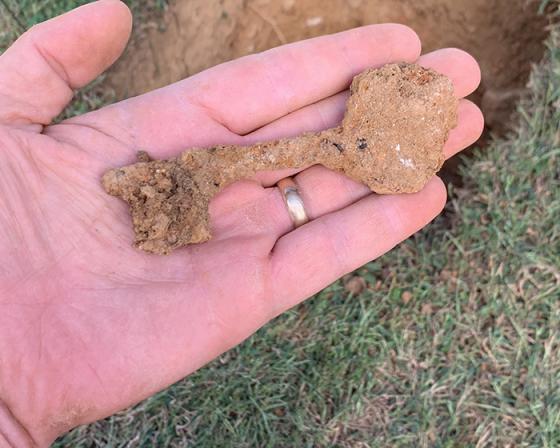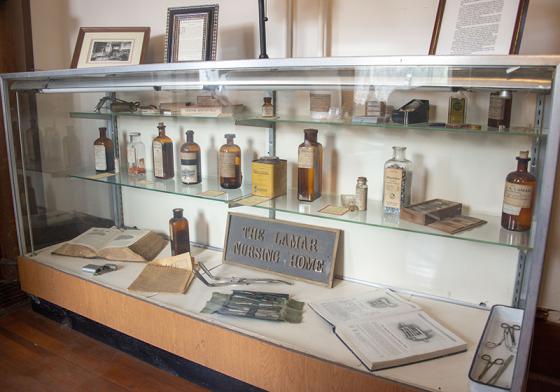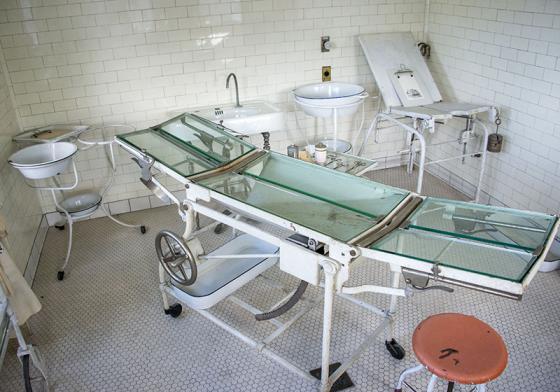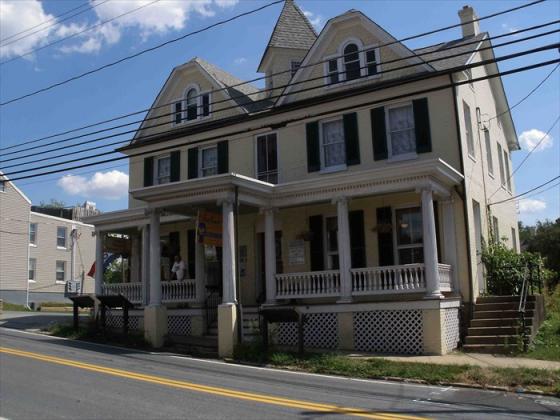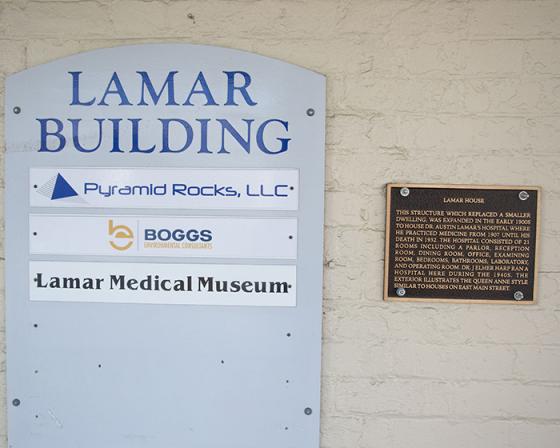 Related Stories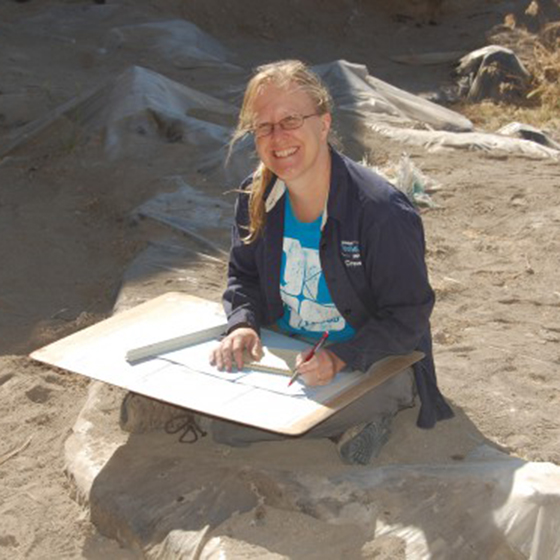 Professor Jennifer Ross excavated an archaeological site in Turkey.
Are you ready to say Hello?
Choose a Pathway
Information will vary based on program level. Select a path to find the information you're looking for!