Reading Specialization Graduate Alumna Named FCPS Teacher of the Year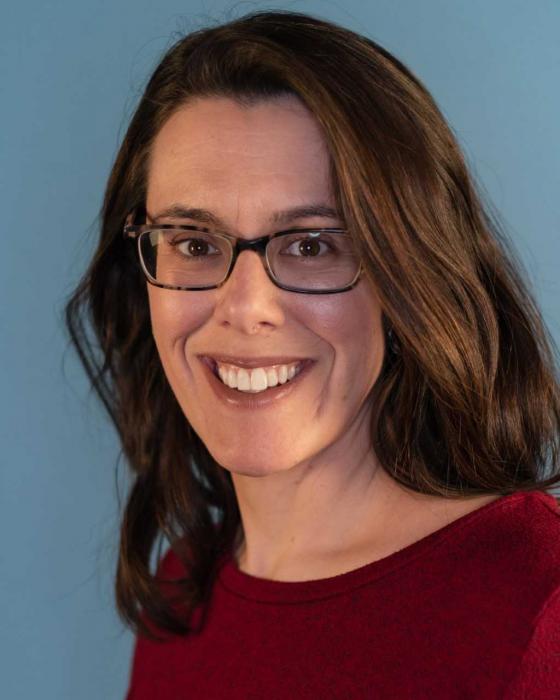 "The Reading Specialization Program at Hood College offered me the opportunity to help my students with the lowest reading levels achieve success."
Lydia Kowalski, Reading Specialization M.S.'07
Program
Reading Specialization (M.S.)
Department
Lydia Kowalski, a graduate of Hood College's Reading Specialization M.S. program was recently named FCPS Teacher of the Year by the Washington Post.
Tell us a little bit about your educational and career background.
My 15 years at Frederick County Public Schools began after I graduated from Middletown High and I received a Marion Burk Knott Scholarship to attend Mount St. Mary's University.  I knew I wanted to be a teacher from a young age because I wanted to share the advantages of literacy skills with those who struggle to learn to read the most. As I helped my brother find strategies to accommodate his auditory memory disorder, I knew teaching would be in my future.
After graduating from Mount St. Mary's, I started out in the roller coaster that is middle school, teaching Language Arts at West Frederick Middle School. After earning my master's degree in Reading Specialization from Hood College, I advanced to a new position as Literacy Specialist at Ballenger Creek Middle School.
For the past six years, I have served as a Literacy Specialist and English Department Chair at Tuscarora High.  I am the adviser to the National English Honor Society Chapter at Tuscarora High and run the club Titan Reading Buddies, a program that involves high school students working to build a love for literacy in the feeder elementary schools.
I am an active member of the Frederick County Literacy Chapter and a firm believer that public schools and public libraries are important institutions to create equal opportunities for all students.
Why did you choose Hood College Graduate School?
I chose Hood College Graduate School because I wanted a Master's Degree in Reading Specialization.  As an English teacher, I felt prepared to help students unlock the amazing subtleties of literature, but so many of my students were struggling readers that still had not learned the basics of phonics and early reading skills. The Reading Specialization Program at Hood College offered me the opportunity to help my students with the lowest reading levels achieve success.
How has your Hood College graduate degree helped further your career and/or your life?
My degree from Hood College is how I was able to move from the English classroom and into the role of reading intervention and literacy coach to staff. Providing professional development opportunities for content area teachers has become a highlight of my career, and one that would not have been a possibility without my degree from Hood.
An unexpected benefit came when I was able to help my own daughter discover the world of reading with all the strategies and techniques I gained with my degree from Hood!
What did you enjoy about Hood College? Do you have a favorite memory?
My favorite memory would have to be my summer internship experience with elementary age students.  I've always been a secondary teacher, and having the opportunity to apply everything I had learned through my studies with elementary age students was intimidating at first, but it proved to be my best learning opportunity.
I remember bringing in a boogie board and some ocean sounds to simulate a virtual surfing experience (no VR technology back then) and having second graders cruise imaginary waves to unlock the idea of visualizing as they read. They loved the playfulness of the strategy and I loved the reading comprehension that resulted.
You were named the FCPS finalist for The Washington Post Teacher of the Year Award. Tell us more about how that came to be and how that has impacted you.
Being named a finalist for The Washington Post Teacher of the Year Award has been an honor and a shock.  Last year I was the runner up for the FCPS Teacher of the Year.  I was beyond flattered to even receive the nomination and the affirmation of my work came in the very middle or heart of my career.
I've always been reflective about my teaching and working with struggling readers on a daily basis has caused me to question my effectiveness at times.  So, receiving the FCPS Teacher of the Year runner up was a moment I knew I would always carry with me. Then, FCPS reached out to me and explained that they were putting my name forward this year for the Washington Post Teacher of the Year since I was their runner up last year.
The letters that administration and students wrote for this nomination is my true prize!  It has reignited my hope to help all students find their own success stories.
Click here to read more about Lydia's FCPS award.
Inspired by Lydia's journey to #GOFURTHER in your education and career? Click here to learn more about Hood's graduate programs including the Reading Specialization Master's program.
Are you ready to say Hello?
Choose a Pathway
Information will vary based on program level. Select a path to find the information you're looking for!