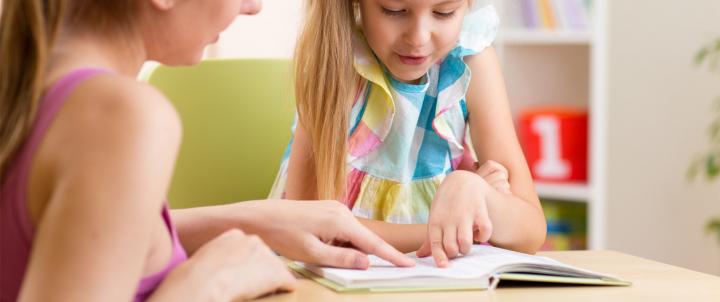 About this Program
With the heavy focus on reading achievement at the federal, state and local levels, highly trained reading specialists and literacy coaches are in demand in the K-12 educational environment. The reading specialization master's program provides the foundation in principles, practices and leadership teachers must acquire to meet that demand.
Program Overview
Breadth, depth
Open to certified teachers who will have taught for three or more years by the time the degree is conferred, the program deepens understanding and broadens competencies in the field. Many classes are taught by highly qualified reading specialists, affording candidates the advantage of hands-on literacy experience at the elementary, middle and high school levels.
Applied, rigorous
Unlike most other master's programs in reading specialization, Hood provides supervised practicum opportunities in both elementary and secondary reading clinics. Master's degree candidates work with small, diverse groups of students in both clinics, during which time they are observed and coached in assessment, diagnosis and prescription. This advanced degree program satisfies International Reading Association standards for the preparation of reading specialists. It also fulfills the Maryland State Department of Education's requirements for licensure as a reading specialist.
Convenient
Courses in the 36-credit program are offered in the evenings and during the summer, allowing students to continue to work full-time.
Student & Alumni Testimonials
"I chose Hood College because the feedback I received from my many colleagues who had gone through different programs at Hood for their graduate programs was nothing but positive!" - Sarah Bailey, Reading Specialization M.S. '19
*Please note the Reading Specialization master's program is not open to F1 students.
Are you ready to go further?
Program Contact
Office: 301-696-3601 Cell/WhatsApp: 240-651-4015
Our faculty...
are active in national professional organizations and in local schools as supervisors of teacher candidates.
All Faculty