Rowela Silvestre - Outstanding Student Achievement - MBA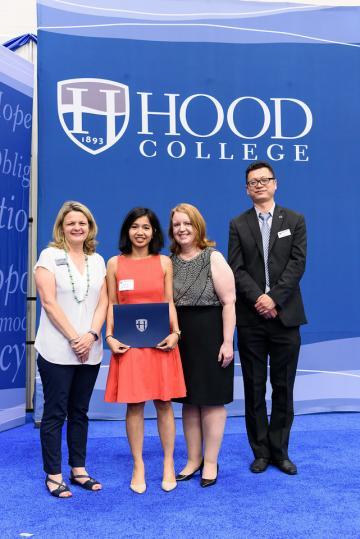 The MBA Director's Award is generously funded by Hood MBA alum Chrissy Wheeler and was awarded to Rowela Silvestre.
Rowela Silvestre
Graduation Year
Program
Business Administration (MBA)
Department
The George B. Delaplaine Jr. School of Business
Rowela earned her undergraduate Business Administration degree in from Hood in 2015. As an MBA degree candidate, she concentrated in Finance and Accounting. She serves as a member of the Enactus Advisory Board, the Hood College Staff Council Board, and is chair of the campus Risk Management Committee. She is also a member of the Institute of Management Accountants. Rowela serves as the Assistant to the VP for Finance at Hood. Congratulations Rowela, and good luck in your future endeavors!
Are you ready to say Hello?
Choose a Pathway
Information will vary based on program level. Select a path to find the information you're looking for!