From Thanatology to Counseling and Beyond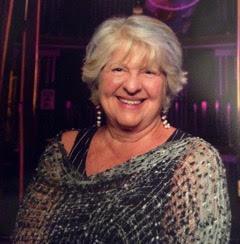 Elsie Weinstein earned her thanatology degree from Hood and came back a few years later for her counseling degree.
Elsie Weinstein
Graduation Year
Program
Hometown
Department
Elsie Weinstein was thrilled when Hood College developed its counseling program, which she enrolled in as part of the first class in 2015. Born in Miami, Florida, she has lived everywhere from Laramie, Wyoming, to Richmond, Atlanta, New York City, and the Greek island of Corfu.
She was accepted to Hood out of high school—she still has her original acceptance letter—but circumstances prevented her from attending. For most of her career, she worked as a paralegal for several law firms in Montgomery County. She was also active with the Maryland Land Title Association, helping to develop ongoing continuing education classes within the residential real estate world. She noticed that much of her energies were going toward counseling others, something that she had always been interested in, but hadn't wanted to pursue due to policy and politics.
In 2013, Weinstein earned her Master of Arts in Thanatology at Hood and then came back for her counseling degree. She currently works for the Housing Opportunities Commission of Montgomery County. She loves to travel and take photographs. She maintains a small side business, making note cards and matted prints of her photography and being hired to document small events; sometimes earning enough to pay those expenses.
She looks forward to being able to apply what she is learning at Hood in a private practice. She plans to use her degrees in thanatology and counseling to help people dealing with grief and to help them move forward in a life that changes drastically from what one knows and believes. Weinstein is a three-time cancer survivor and has volunteered for the American Cancer Society, Montgomery Hospice, Frederick County Hospice, and 4H Therapeutic Riding Center in Thurmont. She recently attended the American Counseling Association conference in San Francisco as a volunteer representing Hood College.
With two graduate degrees from Hood, we know great things lie ahead!
Are you ready to say Hello?
Choose a Pathway
Information will vary based on program level. Select a path to find the information you're looking for!