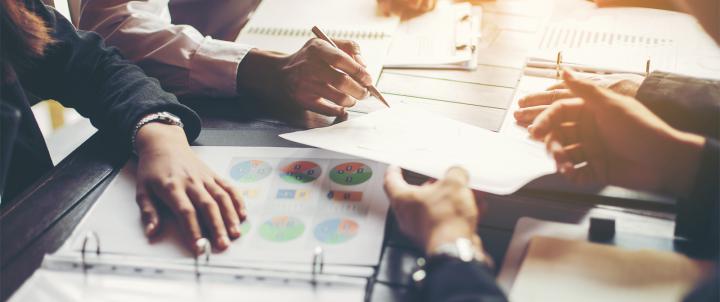 About this Program
The Doctorate of Business Administration (DBA) prepares leaders in business, industry and government to meet the personal and professional challenges of the future. Through an integrated curriculum that explores values, students are equipped for lives of responsibility, leadership and service. Participants are encouraged to be lifelong learners who engage in self-assessment, reflection and evaluation.
Program Overview
Preparing leaders, transforming communities
The DOL is founded on the four pillars of leadership excellence: mindfulness, resource stewardship, systems thinking and community commitment. Experiences prepare students to guide their organizations—and their communities—through the challenges of the twenty-first century. Students learn to make decisions based not only on financial performance but also on social and environmental criteria. Coursework prepares them to use benchmarking and evidence-based research to improve organizational effectiveness and efficiency.
Ideal candidates
Ideal candidates are mid-career professionals who hold leadership positions within their organizations or have a strong desire to ascend to that level. They have earned a master's degree and have at least 8-10 years of progressively responsible experience in their career field. 
Cohort format 
The multidisciplinary program is a three-year experience—fall, spring and summer—that is organized by cohort. The cohort approach provides an opportunity to be part of a cohesive community of learners and leaders. DBA candidates:
Start and progress together with Doctorate of Organizational Leadership candidates through 27 credits of core courses and 9 credits of research courses, as well as three capstone courses.
Differentiate their degree pursuits through three electives aligned with their specialization in education, business or psychology and counseling.
Fulfill additional requirements of the DBA.
Program Contact
Related Graduate Programs
Are you ready to go further?
To be considered for admission to the program, applicants must: 
Complete the online application at www.hood.edu/graduate
Submit an official transcript for a master's degree. (Applicants must have completed a master's degree with a minimum 3.25 GPA and taken at least one course in statistics.)
Submit a résumé that demonstrates a minimum of 8-10 years of progressive professional work experience.
Submit two letters of recommendation: One from your employer that speaks to your professional work experience and leadership skills, the second from an individual who can attest to your leadership skills.
Submit a 400- to 500-word personal essay that describes what attracts you to this doctorate program. 
Submit a 500- to 750-word essay in response to one of the following prompts: 

What is the role of leadership in an organization as it focuses on challenges and issues of the twenty-first century?
Leadership is often defined as the "art of influence." What lessons have you learned from a leader you admire?
Compare and contrast your leadership style with that of a leader you admire and respect.
Describe how sustainable leadership (economic, social and environmental) fits with your personal paradigm of leadership.

Provide one of the following admission elements:

Standardized test scores (SLLA, GRE, GMAT or MAT)
Evidence of master's level culminating research experience (capstone project, thesis, field work or action research project)
Fast Fact
Graduates holding a DBA are prepared to work in executive positions within the top businesses or international companies or in scholarly pursuits at universities and colleges.
All Faculty
Professor of Education
Program Director, Doctorate of Organizational Leadership and Doctorate of Business Administration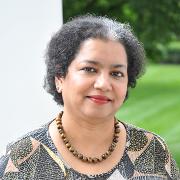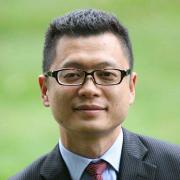 Associate Professor of Finance