AFCEA Funds Microscope Purchase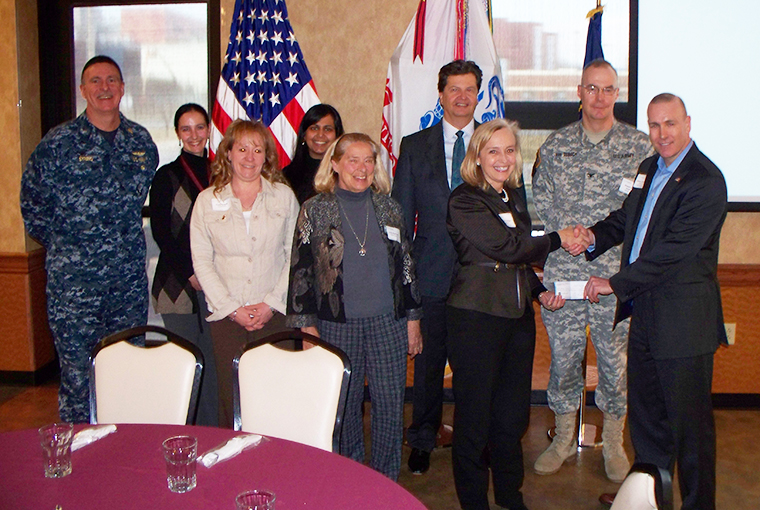 Dean Maria Green Cowles recently accepted a check for $2,500 from Steve Lamberson, president of the Frederick Chapter of AFCEA. Lamberson presented the check in support of the Hood Graduate School's partnership with the USAMRMC STEM and GEMS programs. The money will be used to purchase a Celestron LCD deluxe digital microscope for the GEMS summer youth programs.
Pictured below in addition to Lamberson and Cowles are Colonel Eric Edgar, Commanding officer USAMRIID and Colonel Robert von Tersch, Director Strategic Partnerships, USAMRMC, and their staff; Dr. Rachel Bagni, Director of Hood's Biomedical Science program; Judy Sherman, director of Hood's Curriculum and Instruction and STEM programs; and Hans Wagner, Hood's Biology Laboratory Supervisor who actively supports the GEMS program.
Graduate School
Grants and Scholarships
Community Partnerships