Couple Tackle Master's Together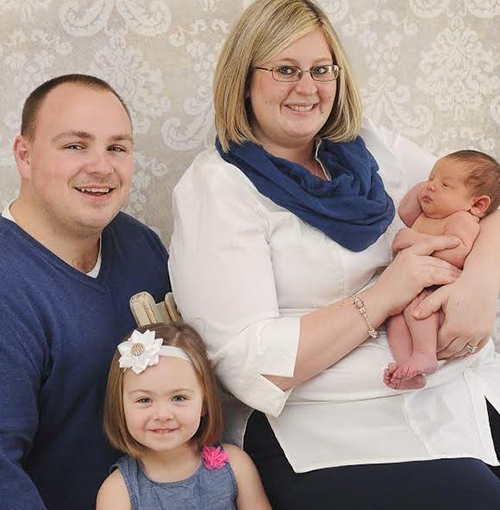 Frederick County natives John Ridenour and Jessica Zentz tend to do things by twos. Both have pursued their entire teaching careers with Frederick County Public Schools. They have two small children and two cats. (Only their dog is a singleton.) So it's not unusual the husband-and-wife team decided to get their master's in Educational Leadership together.
"We have similar interests in education and furthering ourselves professionally," says John, who teaches fifth grade at Lincoln Elementary. By taking classes together, they "balanced each other's different ideas and opinions about concepts."
For Jessica, who currently teaches second grade at Walkersville Elementary, the program has "opened doors" in her career, inspiring her to take risks and providing networking opportunities with other FCPS professionals.
John agrees. "The program encouraged me to actively engage in aspects of school leadership that teachers do not typically participate."
The two aspire to leadership roles in education—with FCPS, of course.
Graduate School
Education Graduate Programs