Dr. Susan A. Crate: 'We All Live on Permafrost: Knowing Change Among Viliui Sakha of Siberia'
Environmental Anthropologist to visit Hood College to discuss climate change, sign books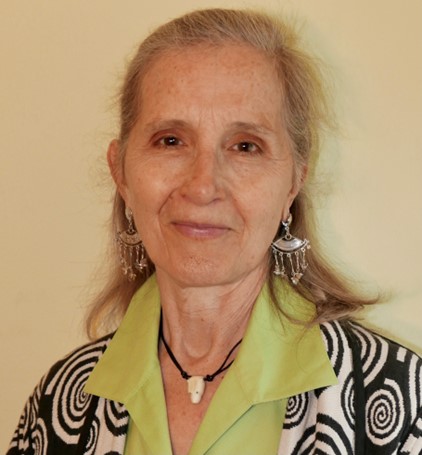 WHEN
Wednesday, Nov. 16, 2022
7:00 p.m.
WHERE
Hood College
Whitaker Center Commons
401 Rosemont Ave.
Frederick, MD 21701
DETAILS
This event is free and open to the public. Co-Sponsored by the Department of Global Languages and Cultures, The Charlotte Moran Lecture Serie in Global Languages and Cultures, The Biology Department's Center for Coastal and Watershed Studies, The Environmental Science and Sustainability Programs, The Office of the Provost, The Graduate School, and The Jean Royer Kohr '62 Memorial Lectureship. 
Dr. Susan A. Crate is visiting Hood College to discuss her book "Once Upon the Permafrost" and research focused on shifting temperatures in Siberia. "Once Upon the Permafrost" is a longitudinal climate ethnography about 'knowing' a specific ecosystem threatened by unprecedented climate change. It contends that local communities' understandings of change, founded in vernacular knowledge systems, are often dissonant with scientific knowledge but provide critical information for interdisciplinary engagement
Crate is a Professor of Anthropology in the Department of Environmental Science and Policy at George Mason University. An environmental and cognitive anthropologist, she has worked with indigenous communities in Siberia since 1988. Her recent research has focused on understanding local perceptions and adaptations of Viliui Sakha communities in the face of unprecedented climate change—a research agenda that has expanded to Canada, Peru, Wales, Kiribati, Mongolia and the Chesapeake Bay.
Crate is the author of numerous peer-reviewed articles and one monograph, Cows, Kin, and Globalization: An Ethnography of Sustainability (AltaMira Press, 2006), and she is co-editor of Anthropology and Climate Change: From Encounters to Actions (Left Coast Press, Inc., 2009), with its second volume, Anthropology and Climate Change: From Actions to Transformations just released in early 2016. She also served on the American Anthropology Association's Task Force on Climate Change.  She has a documentary called "The Anthropologist." 
Media Contact