English Scholarship Named in Honor of Former Hood Student struck by drunk driver
GoFundMe supporting scholarship reaches over $15,000 raised, 149 donors
FREDERICK, Maryland —The James N. Khoury Memorial Prize in English was established in 2020 by Michael and Pauline Khoury in memory of their son James Khoury '15, who passed after being struck by a drunk driver while tending to his disabled car in September of 2019.
The memorial fund was formed after Michael contacted Elizabeth Knapp, associate professor of English, about setting up an award in James's memory. Knapp directed his inquiry to Nancy Gillece, vice president for institutional advancement.
The scholarship originally was funded partially by a GoFundMe page created by James' parents. To date, more than $15,000 has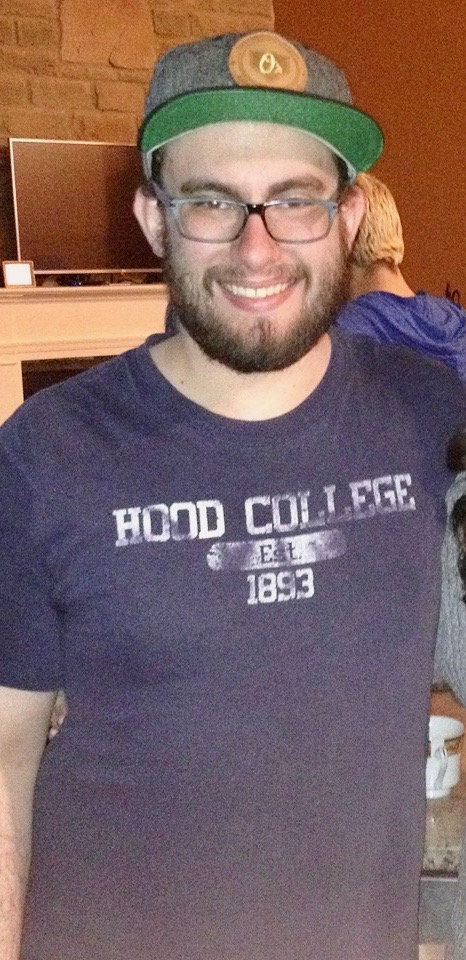 been raised. If you would like to donate today, click here. All donations given in honor of James will be attributed to the memorial fund.
At Hood, James was an English major with a passion for literature.
"James was often brilliant and occasionally irreverent (in a good way); he was a reader and writer at heart," Knapp said.
His mother, Pauline, said her son had an inquisitive nature and a passion for helping people. "Whatever thing or idea was in his mind, he researched, questioned and analyzed until he felt he had a solid understanding of the subject."
James used that approach not only while pursuing his degree, but also in his work to help others.
"He researched housing codes and got his friend out of a bad lease; he navigated the healthcare system to help a friend get coverage; he analyzed huge amounts of data and was able to detect more fraud in a whistleblower case he was managing," Pauline said.
"During his time at Hood, James would call home, elated that his paper, seminar or project had been well received by his professors," Pauline said. "It's an accomplishment to pursue your interests, work to master their elements, and then receive enthusiastic confirmation of success. I know Jim would approve of this award—a pat on the back is a small gesture but resonates through a lifetime."
The scholarship is expected to be awarded during the spring '21 semester. The recipient of the award will be an outstanding student majoring in English and chosen by the English department faculty.
Media Contact