Governor Wes Moore Recognizes February 22 as "Independent Higher Education Day"
Maryland Independent Higher Education Day recognizes partnerships between state, independent institutions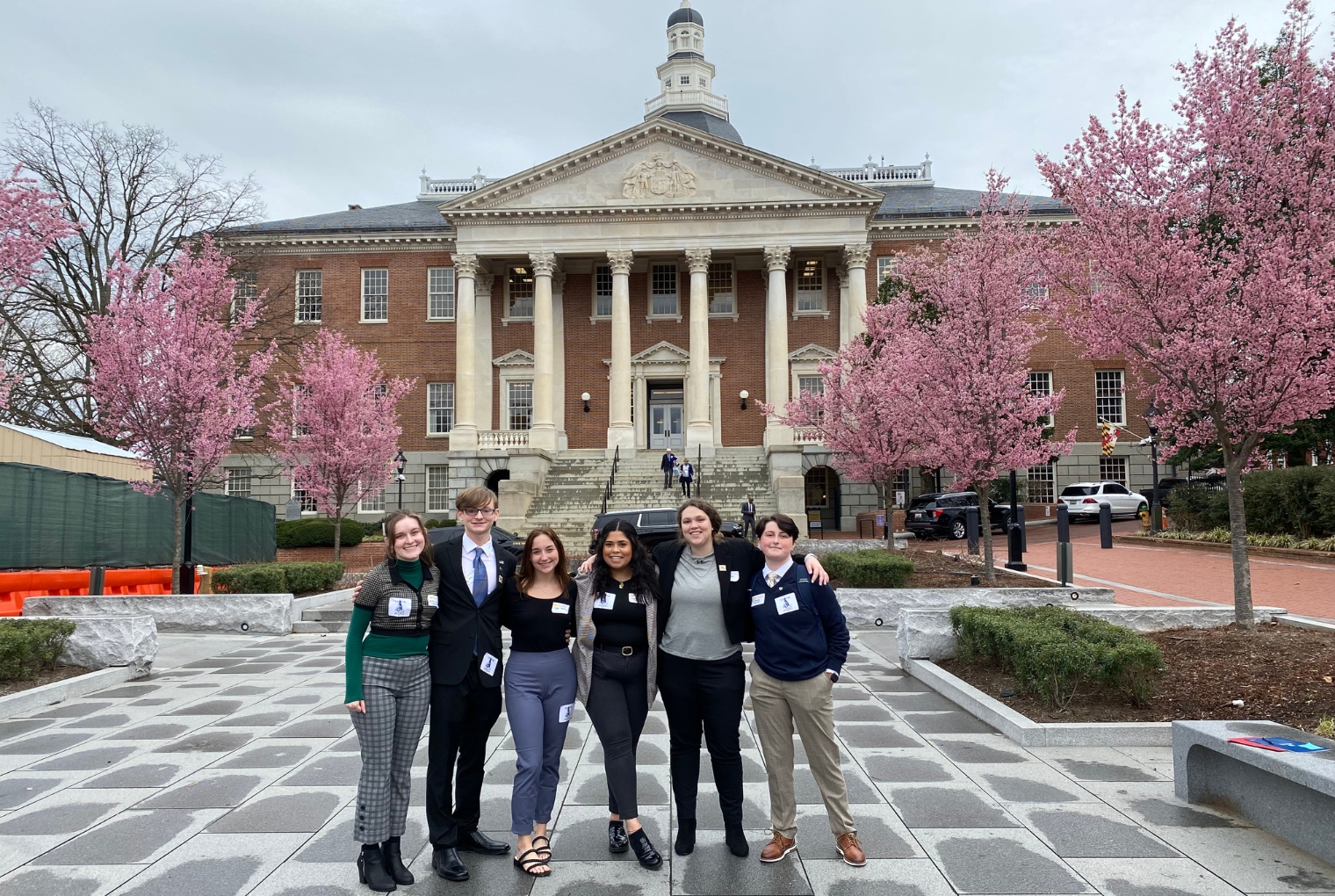 Governor Wes Moore has proclaimed February 22, 2023 "Independent Higher Education Day in the State of Maryland" in recognition of the successful partnership between the State of Maryland and its independent colleges and universities.
This declaration commends the State's independent institutions for their contributions to workforce development, scientific discoveries, global competitiveness, civic participation, and service to the community.
For almost 250 years, Maryland's independent colleges and universities have partnered with the State to increase educational opportunities, expand college access, and support local businesses. Shortly after the American Revolution, the Maryland General Assembly granted a charter to Washington College, which embraced a mission to "educate citizens for the vital task of democracy." Within two years, the General Assembly chartered St. John's College as an institution of higher learning. These two private, nonprofit institutions formed the foundation of Maryland's system of higher education with campuses on the Eastern Shore and the Western Shore.
Today, Maryland boasts a distinctive and diverse array of private, nonprofit institutions of higher education that are committed to serving the public missions of education, research, and the advancement of knowledge. This marks the 50th anniversary of the Sellinger Program, established in 1973 by the State of Maryland to preserve and strengthen a dual system of higher education, which includes public and private, nonprofit colleges and universities working collaboratively to meet the State's higher education needs. The program awards State aid to independent colleges through a formula linked to their enrollment and to the per-student appropriation of selected four-year public institutions.

In celebration of Independent Higher Education Day, MICUA students and campus leaders participated in virtual and in-person meetings and an in-person luncheon at the Calvert House in Annapolis, Maryland. The event included welcoming remarks from Dr. Marylou Yam, President of Notre Dame of Maryland University and Chair of the MICUA Board of Trustees. MICUA president Matt Power provided a presentation on Maryland's legislature, and Dr. Mileah Kromer, Associate Professor and Director of the Sara T. Hughes Center for Politics at Goucher College shared information about the 2022 elections with the students.
After the presentations, virtual and in-person meetings with elected officials took place to thank them for their strong support of the MICUA students and schools. The luncheon celebrated Independent Higher Education Day and honored Senator Craig Zucker, Chair of the Capital Budget Subcommittee of the Senate Budget and Taxation Committee, the recipient of the prestigious 2023 MICUA Presidents' Award. The Presidents' Award was established by MICUA to recognize exceptional leaders who have made impactful contributions to college access, student success, and the advancement of knowledge.
Media Contact