Hood College establishes accelerated Environment Science degree program with local partner institutions
Gettysburg, McDaniel ENV undergraduates can pursue fast-tracked M.S. at Hood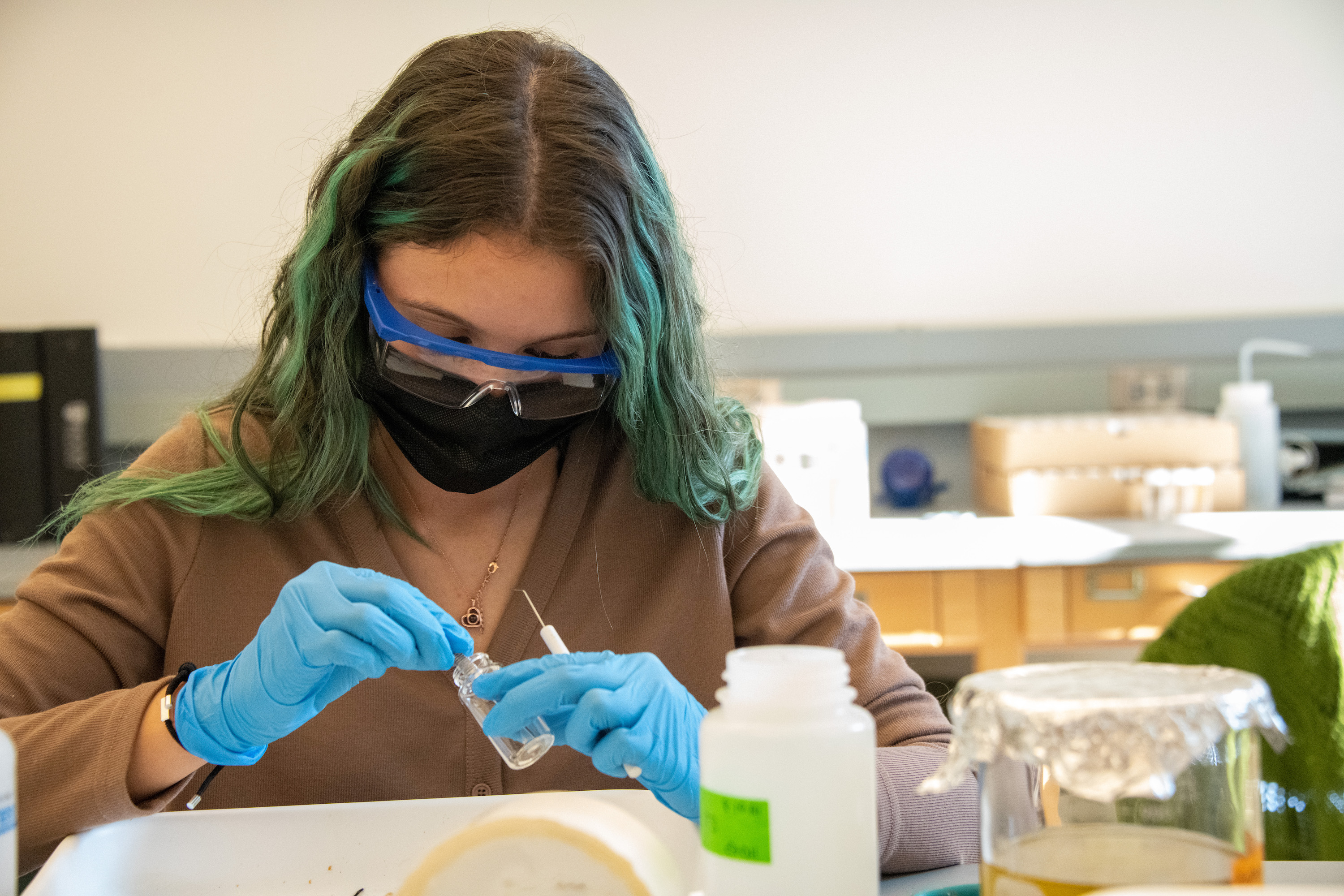 FREDERICK, Maryland — Hood College has entered an articulation agreement with Gettysburg College and McDaniel College to establish an accelerated degree program that enables students to work concurrently towards a bachelor's and master's degree in environmental studies and environmental biology.
The articulation agreement allows undergraduate students from Gettysburg and McDaniel to transfer six to nine undergrad senior credits towards the 33-credit requirement in Hood's graduate-level environmental biology program. In the sharing of their resources, the institutions aim to allow students to fast-track their M.S. while staying local.
Additionally, students may waive up to eight credits of introductory graduate classes and instead apply for specialty elective courses such as Insect Ecology, Soil Ecology or Plant Ecology.
"This unique partnership will address our world's most pressing environmental issues by providing local, regional and national companies with well-trained environmental experts," said Andrea E. Chapdelaine, Ph.D., president of Hood College. "In offering this fast-tracked pathway towards a master's degree in environmental science, we can save our students both time and money as they earn their degree."
"Not only are we excited to provide our environmental studies students the option to earn two degrees in an accelerated timeframe, but we are also proud to partner with another Maryland independent college in order to do this," said McDaniel College President Julia Jasken. "There is a lot of synergy between McDaniel's undergraduate and Hood's graduate environmental programs with both emphasizing hands-on field and laboratory research. This is a wonderful opportunity for those students who are looking to pursue their education at the next level and want to remain in the Baltimore/Washington, D.C. area."
"We are proud to be a part of this collaboration that will help a number of our students to gain the knowledge and skills that will help them to address some of the most important challenges of our times," said Chris Zappe, provost at Gettysburg College. "The experiences that these students will gain from their interactions with the excellent faculties at both Gettysburg and Hood College will help them to have truly consequential educations."
Visit www.hood.edu/graduateacademicsprograms/environmental-biology-ms for more information about Hood's Master of Science program in environmental biology.
Media Contact
Biomedical & Environmental Graduate Programs
Natural Sciences
Community Partnerships