Hood College, Frederick Health expand partnership, establish new dedicated nursing and public health location
Hood College and Frederick Health expand partnership via new dedicated nursing department location near Frederick Health Hospital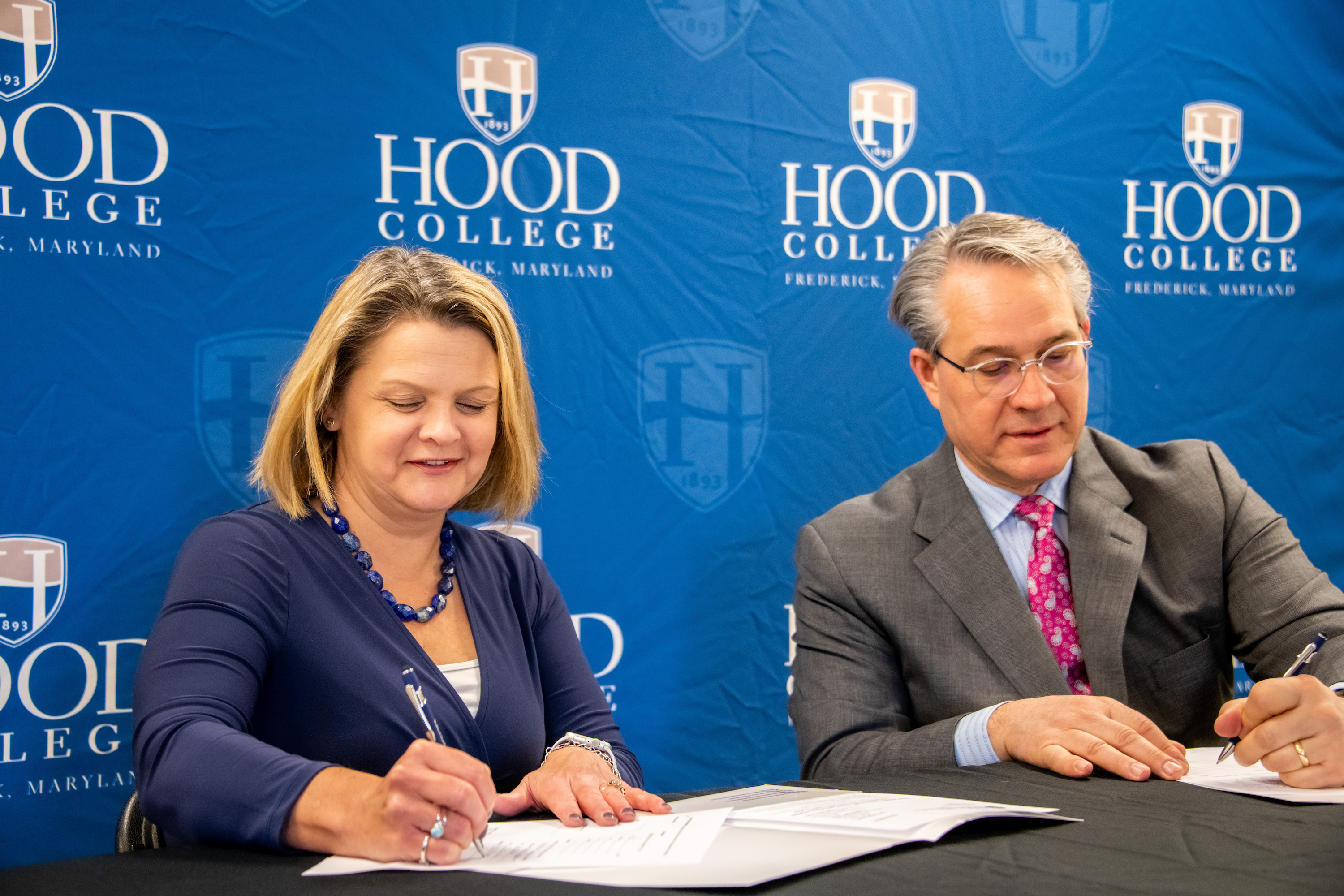 FREDERICK, Md., ­– Hood College is proud to announce an extension of the College's partnership with Frederick County's largest healthcare provider. Together, Hood College and Frederick Health will expand the College's health science programs through the establishment of a dedicated space for the College's Department of Nursing.
This agreement builds upon the initial partnership established in 2018 that saw the creation of Hood's Health and Counseling services provided by Frederick Health at their Toll House facility on West Seventh Street. The new location, also located on West Seventh Street, will be home to the College's nursing and public health faculty, classroom space and nursing simulation labs.
"The nursing program was first established at Hood with Frederick Health's support," said Hood College President Andrea Chapdelaine, Ph.D. "The program's growth has now exceeded our space on campus, and we know how critical this workforce pipeline is for Frederick Health. We are excited for this next step in our close partnership."
The partnership helps to achieve Frederick Health's mission, to positively impact the well-being of every individual in the community, by training and retaining nursing professionals within Frederick County. Participating nurses will complete clinical training and gain professional experience by providing care for patients at Frederick Health's 22 locations in Frederick County.
Nationally, more than half a million nurses have left the profession since the start of the COVID-19 pandemic, according to the Bureau of Labor Statistics.
"Both Hood College and Frederick Health have been pillars of this community for more than 120 years. Hood College has been a fantastic neighbor to Frederick Health and we continue to find new and different ways to collaborate toward a brighter future here in Frederick County," said Tom Kleinhanzl, President and CEO of Frederick Health. "We are so pleased to continue the evolution of our work together to nurture and develop future healthcare professionals, further supporting Frederick Health's mission to positively impact the well-being of every individual in our community."
The Hood nursing program has grown from 23 students in 2014 to now having 149 nursing majors, a growth of over 500 percent over eight years. By the beginning of the fall '22 semester, Hood expects to add 60 additional students to the program.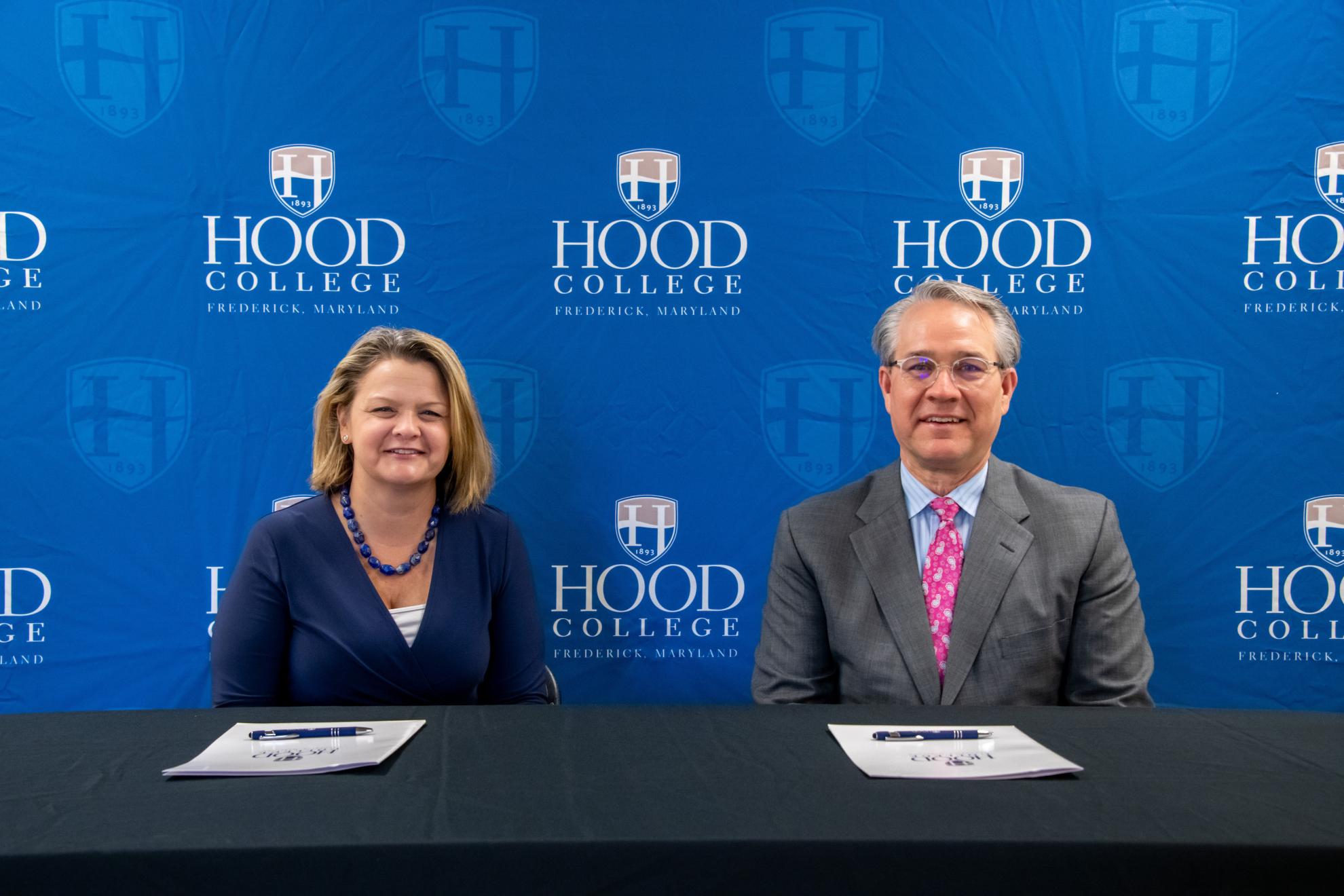 Media Contact
Community Partnerships
Health Sciences