Hood College Partners with Frederick National Laboratory to Offer Tuition Benefits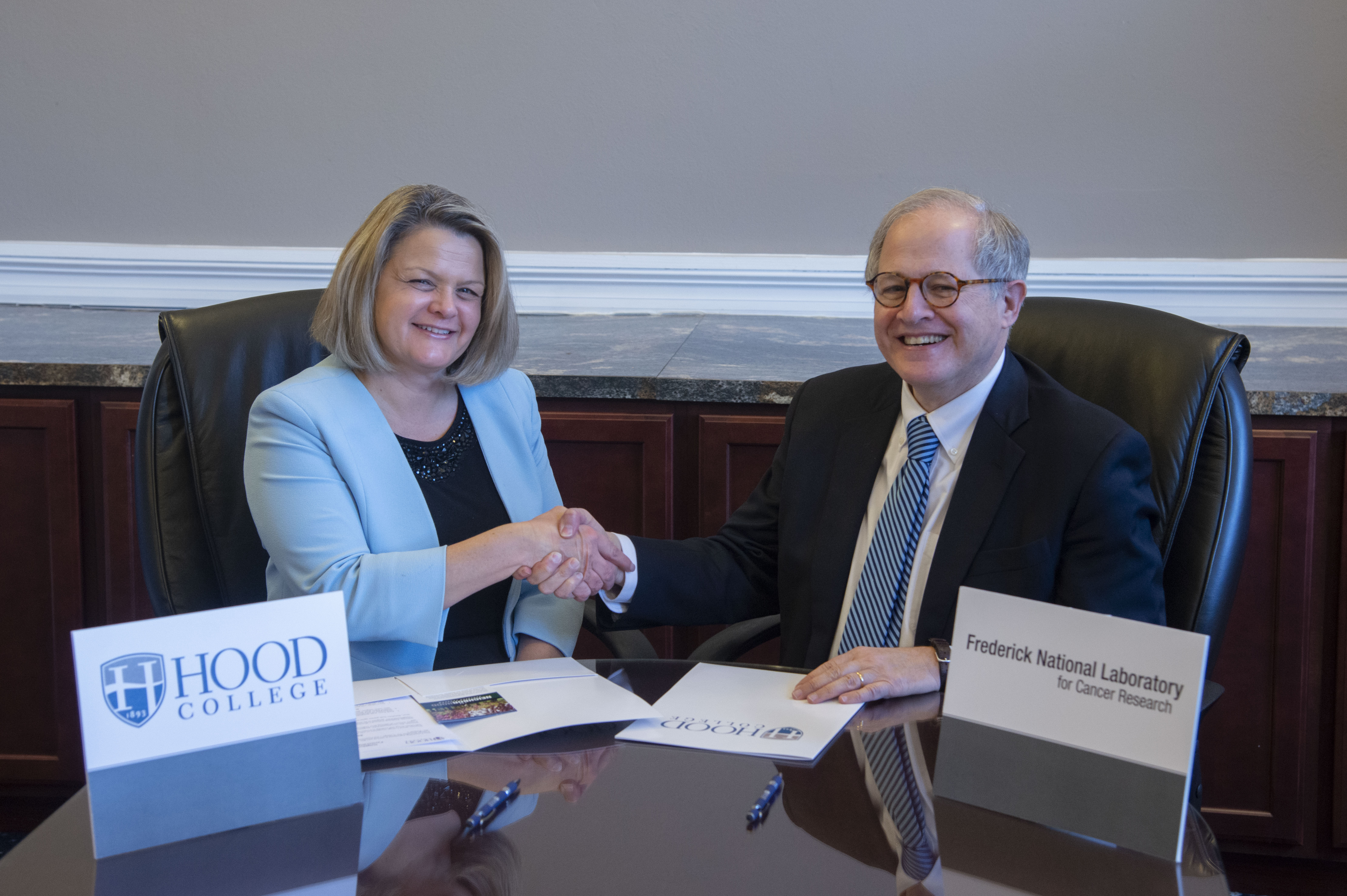 FREDERICK, Maryland—Hood College and the Frederick National Laboratory for Cancer Research signed a NeighborHOOD partnership agreement today that will offer educational opportunities for Frederick National Laboratory employees and eligible family members.
"The Frederick National Laboratory has been a generous community partner to us, providing internships and research opportunities to our students and employing many of our graduates," said Hood President Andrea E. Chapdelaine, Ph.D. "We are proud to offer its employees and their families easier access to high-quality education."
Tuition benefits will be available to Frederick National Laboratory employees, their spouses and dependent children who are degree-seeking and enrolled either full time at the undergraduate level or part time at the graduate level.
"This is a wonderful opportunity for our employees and their families to pursue higher education at a fine institution that is affordable and close to home," said Ethan Dmitrovsky, M.D., director of the Frederick National Laboratory. "We are grateful to Hood for its generosity and partnership."
Hood's NeighborHOOD Partners Program is designed to thank community partners, increase access to a Hood education to help build a more knowledgeable and prepared workforce, and contribute to the intellectual capital of the community.
Hood College is an independent, liberal arts college, offering 28 bachelor's degrees, four pre-professional programs, 19 master's degrees programs, two doctorates and 10 post-baccalaureate certificates. Located in historic Frederick, near Washington, D.C., Baltimore and the I-270 technology corridor, Hood gives students access to countless internships and research opportunities.
Media Contact