Hood College Political Science Department to host "The Roots and Fruits of the Civil Rights Movement: Voices of Alabama, an Oral History Project"
Virtual Black History Month Event is key piece in "Race, Politics and Public Policy" series
FREDERICK, Maryland— The Hood College Department of Political Science will host Athena Richardson '13 of the Alabama African American Civil Rights Heritage Sites Consortium and Alabama Civil Rights Activist Joyce O'Neal for the webinar event "The Roots and Fruits of the Civil Rights Movement: Voices of Alabama, an Oral History Project" on Wednesday, Feb. 17, at 7 p.m. ET, via Zoom.
The event is co-sponsored by the Sophia Libman Humanities Colloquium, African American Studies Program, and the History Department. Click here to register now.
The event will include a screening of O'Neal's "Voices of Alabama" interview, followed by a conversation between Richardson and O'Neal about experiences in the Selma Voting Rights Campaign, it's lasting impact on her life, and how oral histories contribute to the preservation efforts of the Alabama African American Civil Rights Heritage Sites Consortium.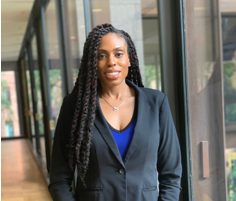 Richardson is the finance and project manager for the Alabama African American Civil Rights Heritage Sites Consortium. A 2013 Hood alum, she earned her B.A. in history, minoring in African American studies from Hood College before graduating from The University of Alabama with a M.A. in american studies with a certificate in museum studies in 2018. During her time at Hood College, Richardson received the Linda Wyatt '69 and Marlene Spriggs '69 Awards in African American Studies for her scholarly contributions.
O'Neal, a Selma native, lifelong member of Brown Chapel AME Church and foot soldier of the Voting Rights Movement, is the Selma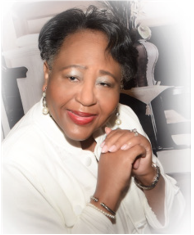 and Black Belt Sites coordinator. O'Neal spent 35 years with the Alabama Department of Human Resources and was the first African American elected as employee representative to the State of Alabama Personnel Board. A graduate of Stillman College, O'Neal received her MSW from the University of Alabama and completed Harvard University's Program for Senior Executives in State and Local Government at the John F. Kennedy School of Government. O'Neal currently serves as historian and tour coordinator on the Steward Board and Phillips Robertson Sanctuary Choir at Brown Chapel.
For more information on the event, contact Tamelyn Tucker-Worgs, Ph.D., political science department chair at tuckerworgs@hood.edu.
Media Contact