Hood College Professor Publishes Book on Seattle Sports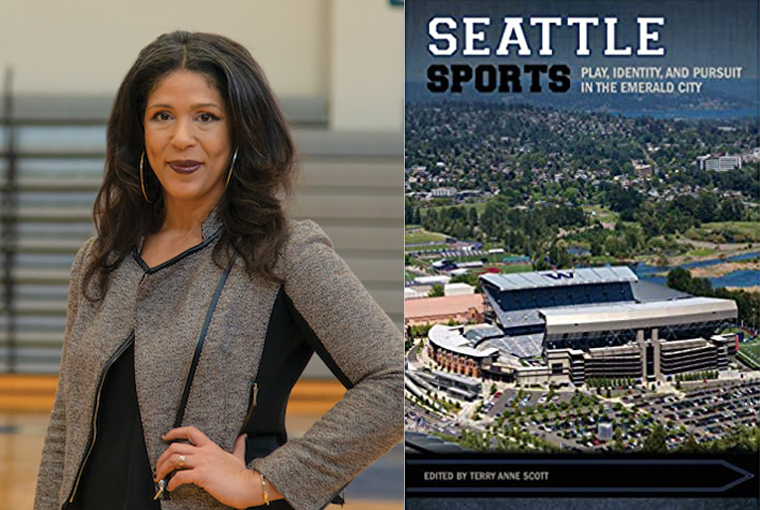 FREDERICK, Maryland—A Hood College professor has published a book detailing the history of sports in Seattle.
Terry Anne Scott, Ph.D., associate professor of history and director of African American studies at Hood, edited "Seattle Sports: Play, Identity, and Pursuit in the Emerald City," a book that explores the vast and varied history of sports in Seattle where diversity and social progress are reflected in and reinforced by play.
"My interest in Seattle began when I was teaching at the University of Washington. In my course on sports, I began to integrate a lot of local history," said Scott. "Seattle is often dismissed as a national sporting center, and I wanted to create a volume that illuminates and honors the diversity and centrality of the city's sporting endeavors."
The book covers Seattle's professional sports culture as well as many of the city's lesser-known figures and sports milestones. Fresh, nuanced takes on the Seattle Mariners, Supersonics, and Seahawks are joined by essays on gay softball leagues, city court basketball, athletics in local Japanese American communities during the interwar years, ultimate Frisbee, the fierce women of roller derby, and much more. Together, these essays create a vivid portrait of Seattle fans, who, in supporting their teams—often in rain, sometimes in the midst of seismic activity—check the country's implicit racial bias by rallying behind outspoken local sporting heroes.
The book is available now from the University of Arkansas Press or Amazon. Scott was also recently featured in a Seattle University podcast where she discussed her book.
Hood College is an independent, liberal arts college, offering more than 25 bachelor's degrees, four pre-professional programs, 19 master's degrees programs, two doctorates and 10 post-baccalaureate certificates. Located in historic Frederick, near Washington, D.C., Baltimore and the I-270 technology corridor, Hood gives students access to countless internships and research opportunities.
Media Contact
Faculty
Research
Law & Political Sciences