Hood College Theatre returns with presentation of "I and You"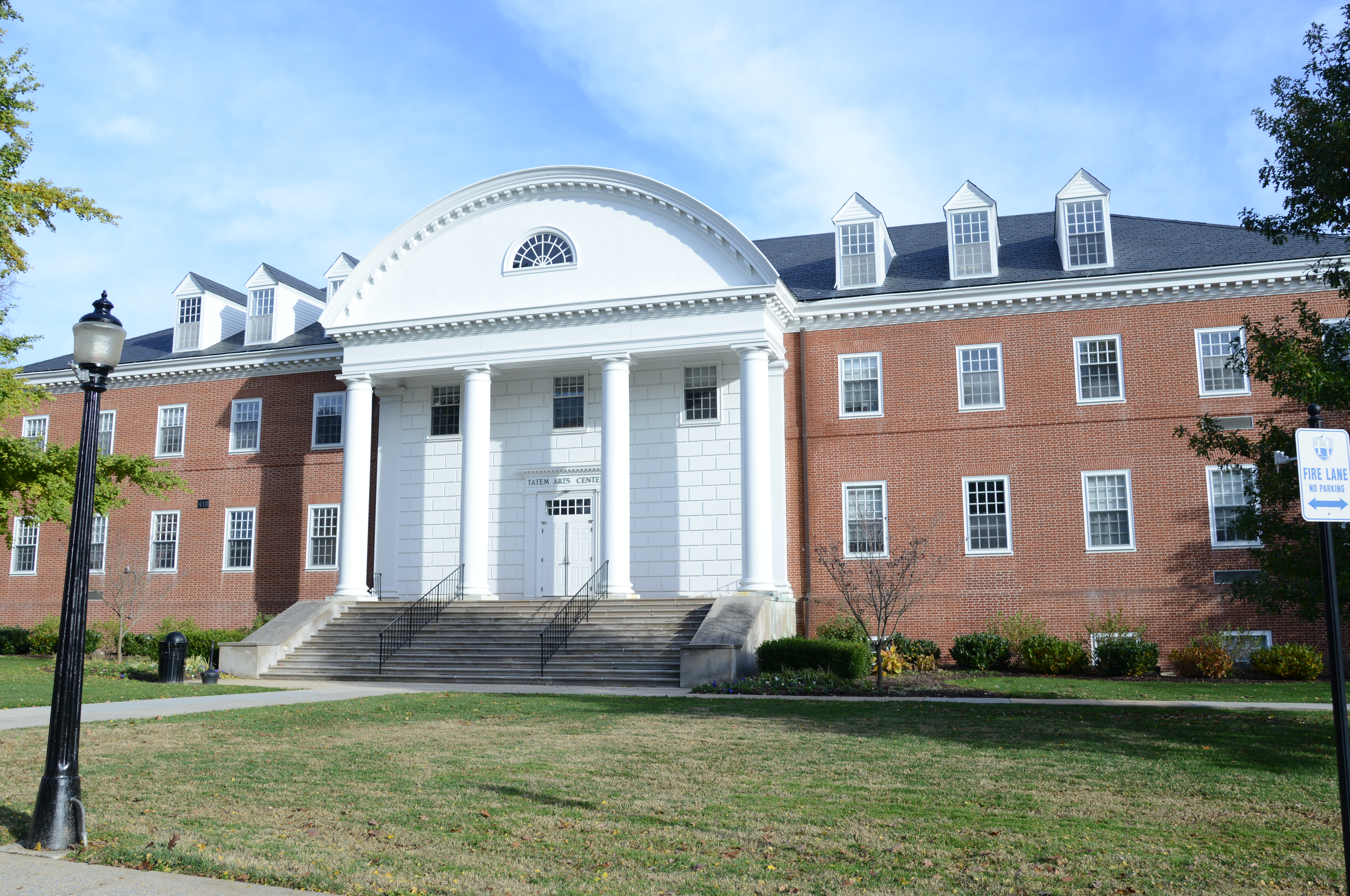 WHEN
Thursday, November 11, 8 p.m.
Friday, November 12, 8 p.m.
Saturday, November 13, 8 p.m.
Sunday, November 14, 2 p.m.
WHERE
Black Box Theatre, Tatem Arts Center
Hood College
410 Hood College Dr.
Frederick, MD 21701
DETAILS
The event is not ticketed and is free and open to the public.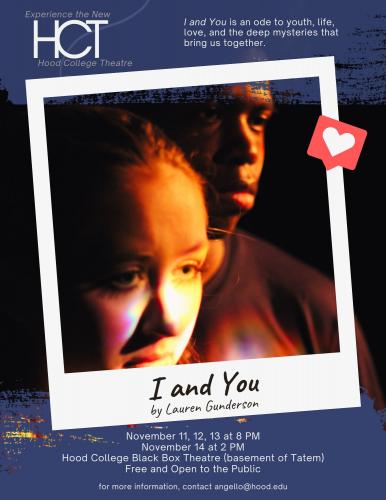 Hood College Theatre is proud to present Lauren Gunderson's award-winning play "I and You." The production will feature Hood students Kaitlin McCallion and Devin Everett, lead by director and Assistant Professor of English and Communication Arts Aaron Angello.
I and You is an ode to youth, life, love, and the strange beauty of human connectedness. The play follows two students, Caroline and Anthony, as they work to complete a seemingly mundane poetry project, but unlock a much deeper mystery that has brought them together.
The performance is the College's first since Angello's appointment as theatre program director, and serves as the first of several planned presentations, including a production of "Baltimore" in spring 2022.
MORE INFO
Dr Aaron Angello
Theatre Program Director
angello@hood.edu
Media Contact