Hood College to Welcome 374 New Students to Campus Friday
374-Blazer cohort including class of 2026 and transfers hail from 17 different countries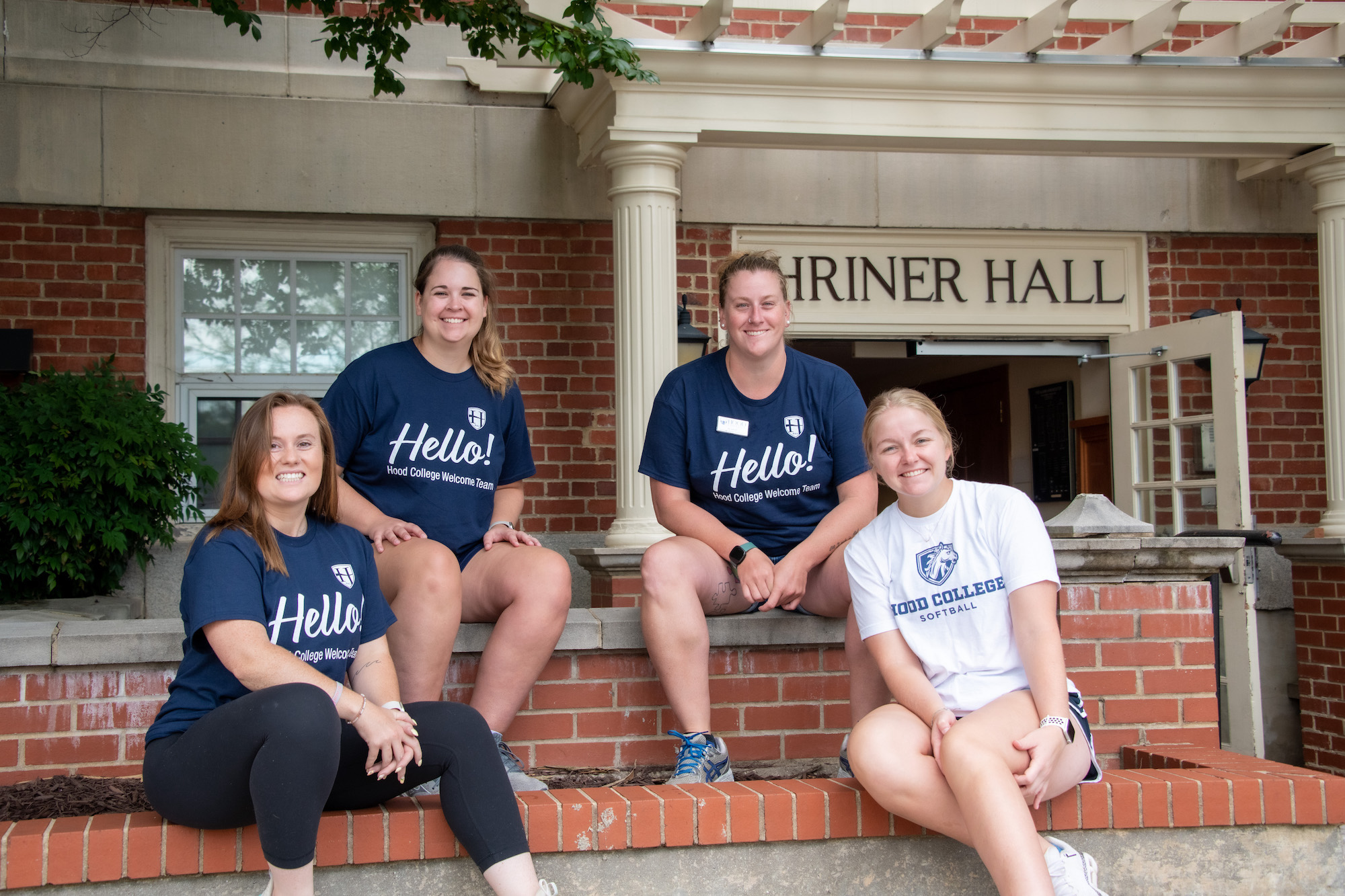 The Hood College Welcome Team will say "Hello!" to 374 new Blazers this Friday as the class of 2026 and new transfer students move into their residence halls and begin day one of new student orientation.
The class of 2026 hails from 17 states plus Washington D.C. and includes international students from 17 different countries. The most popular majors for incoming students include business administration, nursing, biology, psychology and computer science.
First-year students in the class of 2026 boast the highest average GPA of any incoming class of the last five years. Among the incoming students are four Chair of the Board Scholars, a highly prestigious scholarship that provides full-tuition awards to academically superior students.
The class of 2026 also includes four recruits for the newly-established mens's volleyball program, as well as Graduate Assistant Miguel Londono, who joins the College from Bogotá, Colombia. The team begins its inaugural season in 2023 as Hood's 24th varsity sport, and will compete in the NCAA Division III Middle Atlantic Conference.
Joining the ranks of The Graduate School at Hood are 184 new students, including 36 new international students from Haiti, Colombia, Germany, Cook Islands, Zimbabwe, Nigeria, Madagascar, Brazil, Bangladesh, Ghana, Thailand, Saudi Arabia, France and India.
Students join the Blazers on campus in Frederick, Md., which was recently named as one of the "10 Most Livable College Towns in America" by strategistico.com. Frederick was recognized for its parks, downtown scene and proximity to Baltimore and Washington D.C.
"Move-in week is always one of the best times to be on our campus," said Hood College President Andrea Chapdelaine, Ph.D. "Seeing smiles on the faces of first-year students as they take their first steps as college students and greeting our returning students is always a pleasure."
Media Contact