Hood College's Wellness Center Providing Counseling Services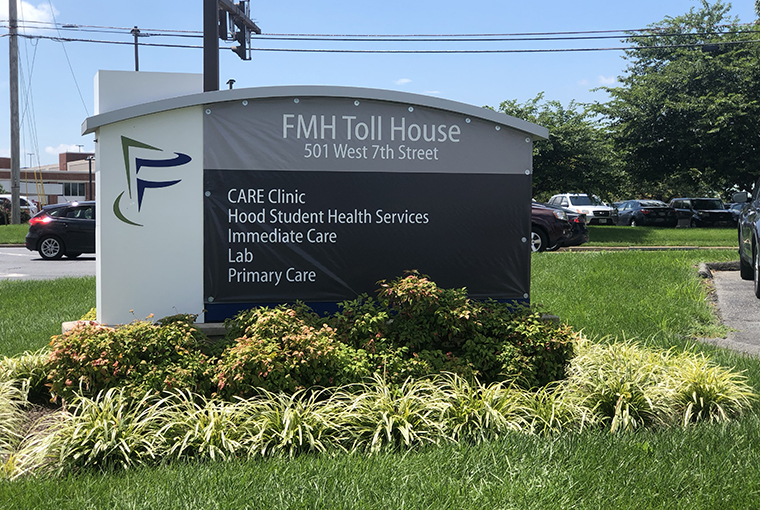 Update: Hood's health and counseling services have moved to Frederick Memorial Hospital. Learn more on our health and wellness page.
Located at the corner of the Whitaker parking lot, Hood College's Wellness Center, housing both Health Services and Counseling Services, is designed to support the physical and mental health and wellness of Hood students.
Delores Grigsby, Director of Counseling Services, is a licensed clinical social worker who supports students in realizing maximum benefit from both their academic and their out-of-class learning experiences.  Services provided include brief, supportive counseling; crisis management based on counselor availability; psychiatric consultation; self-help brochures and a lending library; consulting and referral services; and wellness programming to increase self-knowledge and teach skills that will enhance emotional well-being throughout life.
A consulting psychiatrist is available weekly for psychiatric evaluations and medication concerns after an initial meeting with the staff counselor. All currently enrolled undergraduate or graduate students are eligible for services.
The Counseling Center is open Monday, Wednesday, Thursday and Friday, during regular business hours when classes are in session. The Center is closed during mid-semester, winter and summer breaks. Students are seen by appointment or as walk-ins at 10 a.m. and 2 p.m., but are encouraged to schedule an appointment.
Media Contact
Tommy Riggs
Assistant Director of Marketing and Communications
Community Partnerships
Counseling, Care & Interdisciplinary Studies in Human Behavior Graduate Programs