Hood, Frederick County Chamber announce Leadership Frederick County Partnership
Nine-month experiential program combines experiential learning with graduate-level leadership masterclasses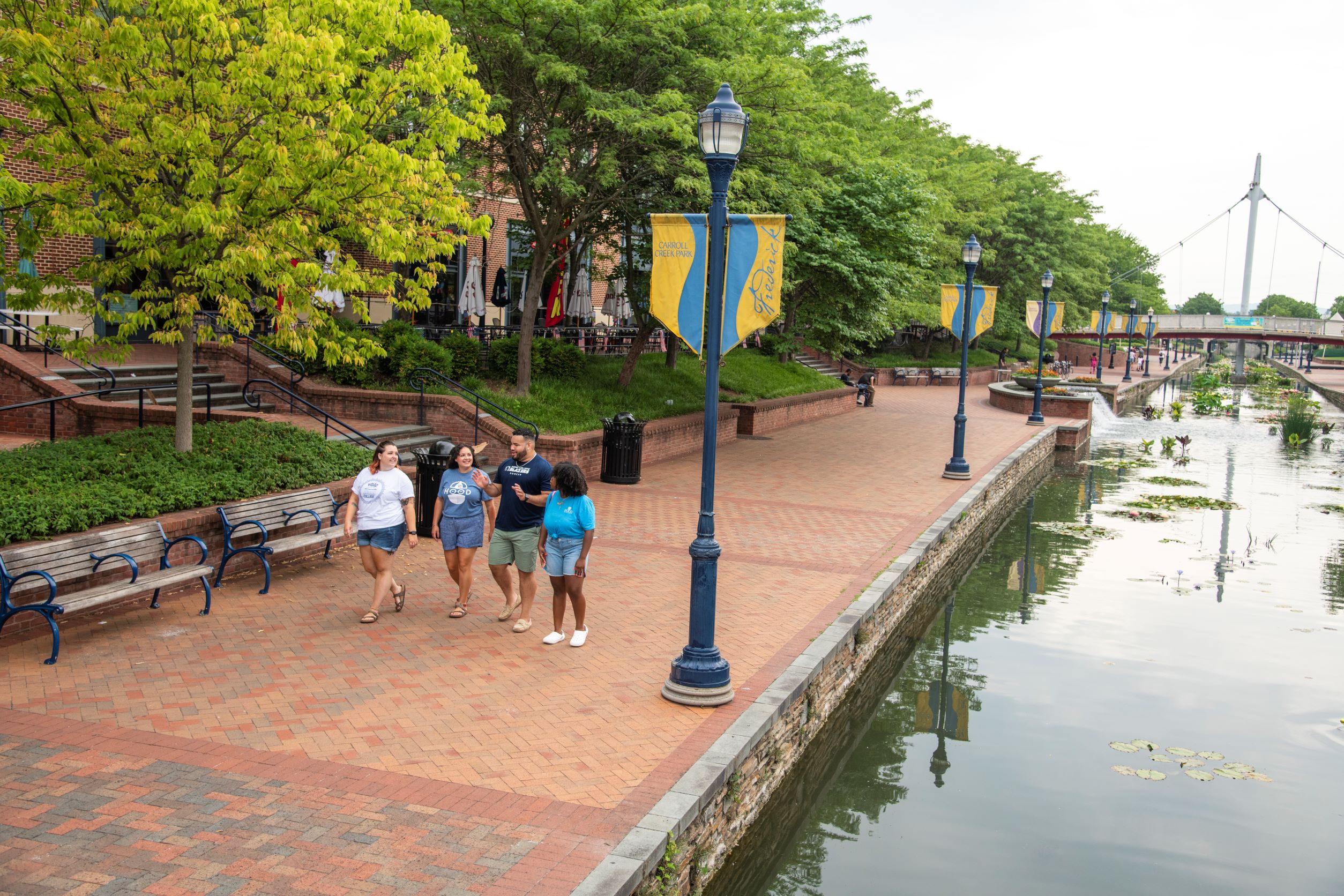 Hood College is pleased to announce in conjunction with the Frederick County Chamber of Commerce an expanded and enhanced curriculum to the Leadership Frederick County (LFC) program. 
Via a partnership utilizing the College's doctoral program, the 2021-22 Leadership Frederick County program will feature embedded leadership masterclasses, marking the first time in the program's history that graduate-level leadership instruction has been incorporated into the curriculum.
"After decades of successful programming, we're excited to bring forth a new and exciting collaboration with Hood College. We'll work with Hood to develop a robust leadership curriculum pulling from their graduate school educators and classes. Our ultimate goal is to supplement the outstanding experiential learning with formal instruction in community leadership," said Rick Weldon, president and CEO of the Frederick County Chamber. "From Kitty Reed's initial inspiration in the mid-1980s to the present, LFC has played an essential role in the personal and professional development of thousands of Frederick's best and brightest. From the corporate boardroom to the service counter, leaders of all ages, races and socioeconomic backgrounds have gained an expanded insight into the invisible connections, precious heritage and critical challenges facing Frederick County."
"As both an LFC alum and a Hood College employee, I am excited about the new partnership between the Chamber and the College's doctoral program. Launched in 2016 as the only doctoral program in Frederick County, it prepares leaders and transforms communities. What better way to fulfill that mission than by partnering with Frederick County's leaders," added Laurie Ward, LFC class of 2019 and vice president for marketing and communication at Hood. 
Hood's Doctoral Program is founded on the four pillars of leadership excellence: mindfulness, resource stewardship, systems thinking and community commitment. These degrees have been developed in consultation with area businesses and organizations to offer practical application, top-tier faculty with scholarly and real-world experience, small classes and schedules to accommodate working professionals.
Leadership Frederick County has been training emerging and existing leaders in the Frederick County community for 33 years, graduating more than 1,500 leaders to date.
The nine-month experiential program offers an intensive and up-close look at the issues and opportunities facing the region. LFC introduces leaders to the realities, opportunities and challenges of Frederick County's civic and business communities and gives participants the opportunity to experience the power of working with other community leaders and organizations to influence positive growth and advancement of the region. The class meets monthly from August to May with program days focused on facets of the community such as history, agriculture, economic development, health and human services, and government.
Leadership Frederick County is now accepting applications for the 2021-22 cohort. To enroll or learn more, visit LeadershipFrederickCounty.com.
Media Contact
Community Partnerships
Graduate School
Education Graduate Programs