Hood Partners with Frederick Regional Health System to Provide More Services to Students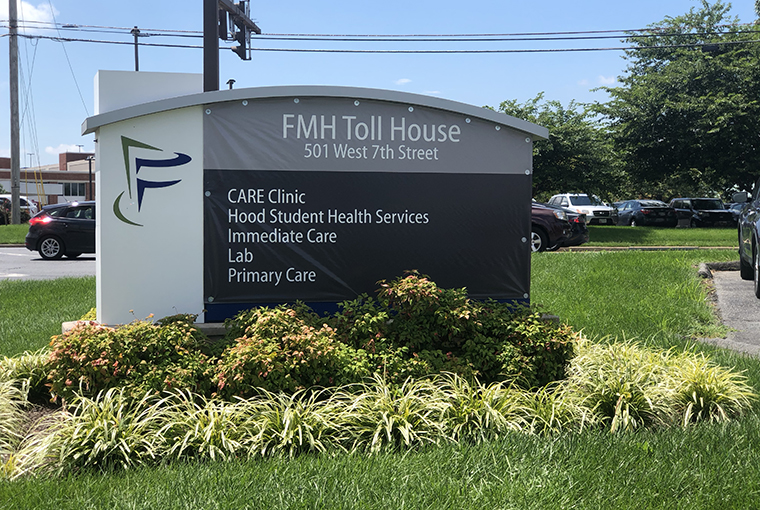 FREDERICK, Maryland—Hood College has partnered with Frederick Regional Health System (FRHS) to better meet the health care needs of the College's undergraduate and graduate students. The partnership will also expand upon the existing relationship with FRHS as a practicum site for students pursuing a master's degree in clinical counseling, and it will facilitate access to urgent care and mental health services for College employees, at a minimal fee generally covered by insurance, and area residents.
Monocacy Health Partners (Frederick Regional Health System's physician group) will provide all student health services at its recently opened FMH Toll House facility on 7th Street. Services will include primary care, urgent care, sports physicals, women's health, men's health, health and wellness, and mental health.
"Access to health and wellness services is one of the most important things we can provide our students," said Hood President Andrea E. Chapdelaine. "I am excited that this partnership will expand and improve on those needs."
This partnership is the result of a year-long study exploring alternative models of delivery for health and counseling services that included national benchmarking and consultation with the American College Health Association, as well as Hood faculty who oversee the counseling program.
"We are pleased to collaborate with Hood College, our neighbor and community partner, to ensure that staff and college students have access to the care they need. They are part of the community we serve," said Thomas A. Kleinhanzl, president and CEO of Frederick Regional Health System.
Media Contact
Community Partnerships
Counseling, Care & Interdisciplinary Studies in Human Behavior Graduate Programs