MHAA Grants $16,000 to Hood for Observatory Rehabilitation Planning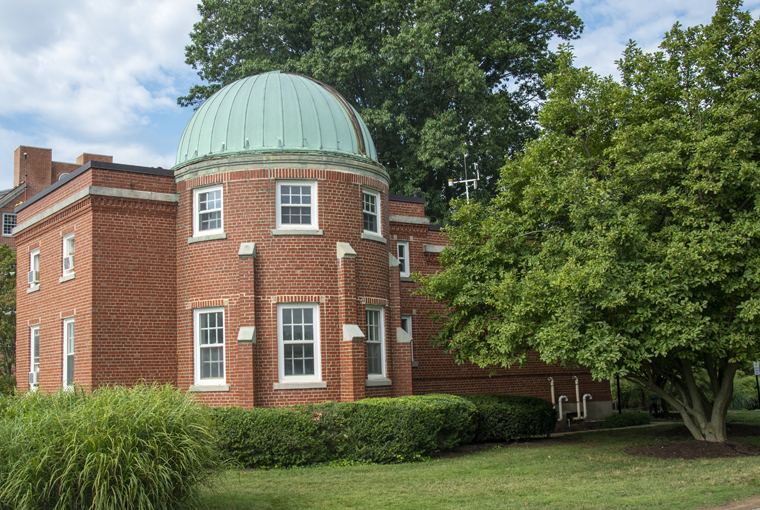 FREDERICK, Maryland—The Maryland Heritages Areas Auth­­­ority (MHAA) has awarded Hood College $15,927 to convert Hood's 1924 William's Observatory into a museum and visitor center.
The MHAA grant will fund the College's architectural study of the historical building to define and plan the actual rehabilitation work, which will include ADA accessibility and HVAC installations. The pre-development work will begin in the fall to provide plans for construction expected to begin in the summer 2021.
"Locating the Hood Museum in the Williams Observatory will add to Frederick's rich historical landscape, connecting the College's educational excellence for the past 126 years, its long-standing commitment to the sciences, and the first telescope in Western Maryland dedicated to the study of astronomy," said Chuck Mann, vice president for finance and treasurer at Hood.
The Hood College History Museum is currently in storage while the campus library renovations are being completed. Once the museum moves to the observatory, it will hold regular hours for the public, advertise with the county tourism board, take part in Civil War Heritage Area and Frederick Historic Sites Consortium activities, and host special educational programming.
Hood College is an independent, liberal arts college, offering more than 25 bachelor's degrees, four pre-professional programs, 19 master's degrees programs, two doctorates and 10 post-baccalaureate certificates. Located in historic Frederick, near Washington, D.C., Baltimore and the I-270 technology corridor, Hood gives students access to countless internships and research opportunities.
Media Contact