Plans for New Residence Hall Approved by City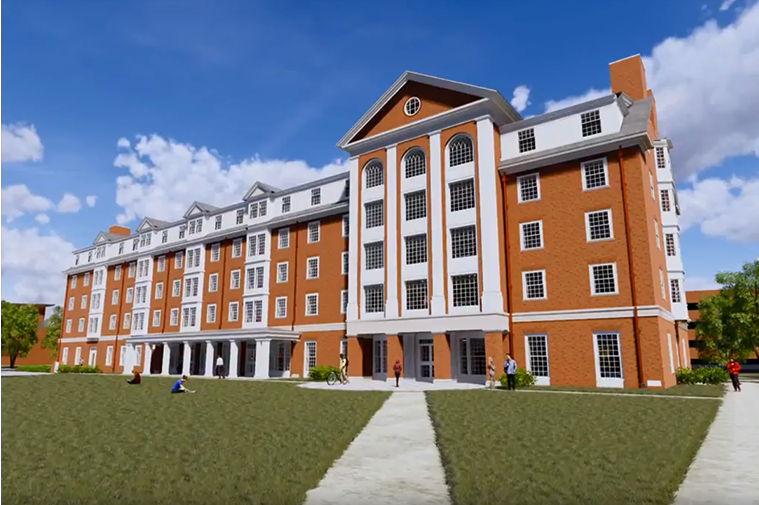 FREDERICK, Maryland—Hood College's final site plan for the 201-bed residence hall was approved by the city's Planning Commission on Monday, April 8.
Construction is now expected to begin in June, with completion in summer 2020. 
With feedback from students, administrators and the director of residence life, the new living space will include two-, three- and four-bed suites and semi-suites. The main floor will feature a common-area lounge, kitchen, and multi-purpose and seminar rooms. Each floor will include group study rooms and reading nooks. The new hall will also be home to the Honors Program, which is currently located in the Marx Center.
The location of the new hall, behind Memorial Hall and adjacent to Coffman Chapel, will create a second residential quad for student life. The new building will feature a covered porch and patio to add to social opportunities for students.
EYP Architecture and Engineering, which has a history of creating modern academic and residence halls on college campuses, designed the building.
For more computer renderings of the new hall and a video fly-through, visit www.hood.edu/new-residence-hall.
Media Contact
Tommy Riggs
Assistant Director of Marketing and Communications