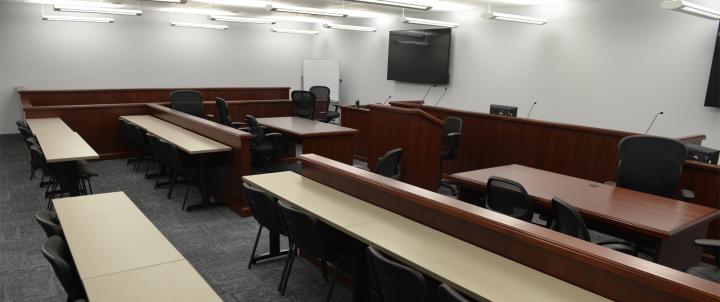 The moot courtroom was established in 2015-16.
The law and criminal justice department drew up the plans and design for the room based on our knowledge of experiential learning formats. We use the courtroom for criminal trials and for appellate legal proceedings.
Each year, Janis Judson's PSCI 405 Civil Liberties class participates in a semester-long hypothetical Supreme Court case and then presents the case for oral argument.
We have also held several retrospectives in the courtroom-- a panel on Justice Scalia's jurisprudence and a session on Women in the Law. We are very excited about the prospect of hosting a moot court competition in the near future.
Are you ready to say Hello?
Choose a Pathway
Information will vary based on program level. Select a path to find the information you're looking for!