Undergraduate Faculty

Graduate Faculty
Biography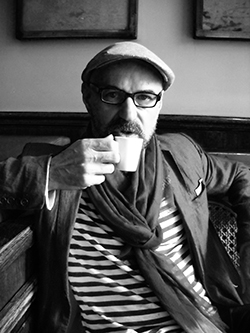 My research has focused primarily on the relationship between literature and the visual arts. I am a specialist in early modern French literature and culture and my field of research includes religious literature of the Counter-Reformation and the politics of appearances in the French court.

Over the years I have taken students to Paris to work on various projects, ranging from the Carrousel of Louis XIV to the urbanism of Paris from 1610 to 1710, to conduct research at the National Library of France and at the palace of Versailles.

I have been invited to present my research in many national and international conferences and institutions over the past 20 years. I have published numerous articles on France in the early modern times and was invited to participate in two National Endowment for the Humanities seminars, at Harvard University-Hougton Library and at the American academy in Rome. I also received a NEH summer grant to continue my research on images of power in 16th and 17th century France.

I have published two books; the first one, D'Or et de pierres précieuses. Les Paradis artificiels de la Contre Réforme en France (Payot: Lausanne, 2005), is a study on the representation of the Catholic Church in the early modern period. The second one is a critical edition of the French writing of Queen of France and Scotland, Marie Stuart, En ma Fin est mon Commencement (L'Harmatan: Paris, 2008). I am currently working on a third book on the political and religious relationships between France and Morocco in the early modern period.
Education
Ph.D., University of Pittsburgh

M.A., Universite de Nancy II, France
Are you ready to say Hello?
Choose a Pathway
Information will vary based on program level. Select a path to find the information you're looking for!