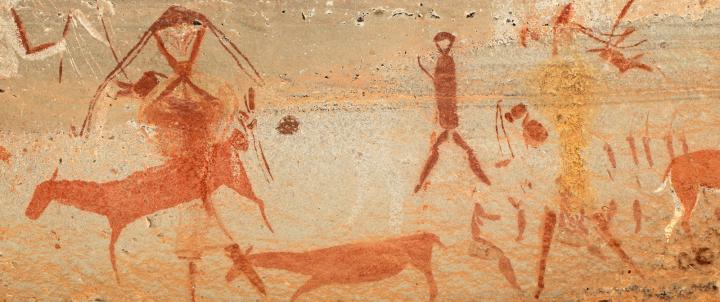 About this Program
Our courses are designed to provide you with an understanding of visual culture and the analytical skills necessary to discuss the complex modes of artistic expression across the ages.
Program Overview
Because information is frequently communicated through visual images, learning to read art as a context to past and current cultures gives you a deeper understanding of the world. Hood's art history courses will introduce you to art and visual culture from prehistoric cave painting to postmodern performance and installation art.
As an art history major, you will join a dynamic program that offers a variety of approaches, including the study of thematic development, theory, criticism, media and techniques. 
Thanks to Hood's location near Washington, D.C., and Baltimore, as well as our faculty's close ties with major museums in the area, art history students have a wealth of unique opportunities. Poring over medieval manuscripts with a curator at the Walters Art Museum, examining Renaissance masterpieces with conservators at the National Gallery of Art, discussing contemporary sculpture with staff in the boardroom of the Smithsonian's Hirshhorn Museum or even watching as an exhibition takes place in the Smithsonian's Freer/Sackler Galleries have all been part of a Hood art history education.
The Art History Minor
Students majoring in one of the humanities—history, literature, foreign languages, philosophy or religion—will find that the art history minor complements and enhances their area of study. The minor is also worthwhile for students considering careers in arts administration, conservation, interior design and similar fields. The required courses offer both chronological breadth and the opportunity to study a period in depth.
Department Offering
Are you ready to say Hello?
Choose a Pathway
Information will vary based on program level. Select a path to find the information you're looking for!
Program Contact
Jennifer Ross
Professor of Art & Archaeology, Department Chair
Kimberly Morse Jones
Associate Professor of Art History
Beyond the Classroom
Much of our teaching takes place away from campus—in museums and galleries, at archaeological sites nearby, and in trips we take internationally.
All Faculty
Associate Professor of Art History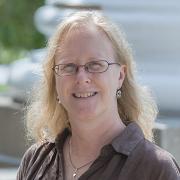 Professor of Art and Archaeology
Chair, Department of Art & Archaeology