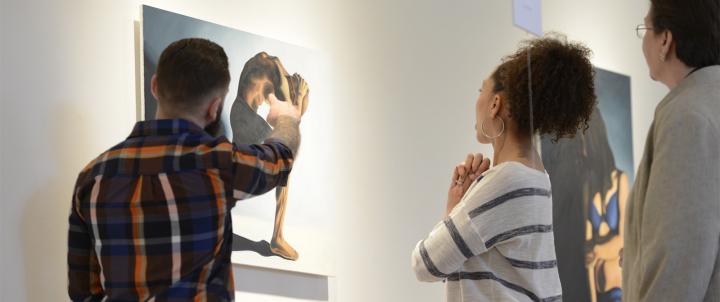 Department of Art & Archaeology
Hood offers concentrations in art history, archaeology, studio art and art education within the art and archeology major. You'll be prepared for positions in museums and galleries, in commercial or historical archaeology, or as an independent artist or art teacher. It is also excellent preparation for admission into a top-level graduate school.
Our faculty are experienced artists, art historians and archaeologists, with varied backgrounds. They place particular emphasis on individual attention and take advantage of the remarkable array of museums in the local area.
As a major, your art will be displayed in real exhibit galleries on campus.
Our Facilities
Art classes are held in the Tatem Arts Center, which provides studios for design, ceramics, drawing, painting, photography and printmaking. A darkroom houses color and black and white developing equipment for film. A computer lab provides classroom and work space for digital photography, digital art and photojournalism. The ceramic arts facility consists of a hand building/sculpture studio, a wheel room, lecture area, plaster mixing room and cone-6 glaze lab, kiln room with a variety of electric kilns, five full-size and three test kilns. The Hodson Ceramic Studios provide studio space for graduate students, a graduate- level classroom and a cone-10 glaze lab. Gas-fired kilns are located in the kiln yard outside the Hodson Ceramic Studios. The Hodson Art Gallery is housed in the Tatem Arts Center.
Are you ready to say Hello?