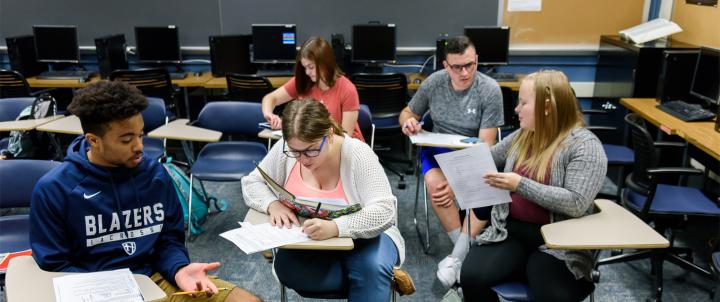 About this Program
The criminology and delinquency minor complements a number of different majors, including social work, sociology, psychology, law and criminal justice, and political science.
Program Overview
This interdisciplinary minor is designed for students whose career plans include working with, or advocating for, people within the criminal or juvenile justice systems: counseling juvenile or adult offenders or victims; serving as consultants or expert witnesses regarding mental health, child custody, domestic violence, and other issues; advocating for reforms within the prison system; or working in settings such as substance abuse programs, community-based agencies serving ex-offenders, parole and probation agencies, and state and federal correctional facilities.
Students are encouraged to complete an internship in a criminal or juvenile justice setting and/or to conduct independent research on a topic of interest related to the minor.
Are you ready to say Hello?
Choose a Pathway
Information will vary based on program level. Select a path to find the information you're looking for!
Fast Fact
93 percent of college students strongly or somewhat agree that community involvement should be a major focus of their college.
All Faculty