About this Program
Are you concerned about the lack of safe water, emerging infectious diseases or the use of prescription drugs? Are you interested in health care legislation or want to take a role in facing the health challenges facing undeveloped nations? With a degree in public health, you'll be ready to help people make sense of conflicting societal messages about how best to eat, live and work, or to help governments and communities adopt better public health policies.

Program Overview
A bachelor's degree in public health offers an option in the health professions that allows you to address professional and global challenges. The major enriches existing offerings by providing an option for those with an interest in a health-related program that is not nursing, or direct, hands-on care.
Public health encompasses science, math, human behavior, psychology, communication, sociology — all of which are a part of a Hood education. This highly interdisciplinary program epitomizes Hood's mission of providing students a compressive liberal arts education integrated with professional offerings. 
The public health degree's core curriculum will include an array of specialized coursework, all of which is purposefully aligned to achieve specific academic competencies of the Council for Education in Public Health (CEPH), the accrediting agency for stand-alone academic programs in public health. As part of the public health core curriculum, you will complete a year-long applied learning experience and may use elective credits to pursue a related course of study (minor or certificate).
An understanding of public health is a critical component of good citizenship and a prerequisite for taking responsibility for building healthy societies. It serves as a vehicle for the development of written and oral communication skills, critical and creative thinking, quantitative and information literacy, and teamwork and problem solving. It incorporates civic knowledge and engagement – both local and global intercultural competence, and ethical reasoning and action, while forming the foundation for lifelong learning.
You will be prepared with a well-rounded educational experience that will prepare you as an entry-level professional in sectors including government, nonprofit consultation and advocacy organizations. The U.S. Bureau of Labor Statistics projects significant increases in occupations spanning the public health sector, stating, "Health care industries and their associated occupations are expected to account for a large share of new jobs projected through 2026, as the aging population continues to drive demand for health care services."
The small number of existing undergraduate public health programs, paired with trends in public health occupation needs, make the B.A. in public health a marketable demand that Hood College graduates could help supply. Additionally, the undergraduate program can help transition talented students into graduate public health programs and to a certification in public health (CPH) offered through the National Board of Public Health Examiners (NBPHE).
Accepting students in fall 2020, this program was developed by Hood faculty from nursing, biology, psychology, counseling, social work and sociology, working in consultation with the Dean of the School of Public Health at East Tennessee State University (outside consultant), professionals at CEPH, regional health partners, and program leaders at Northeastern University, George Washington University and Johns Hopkins University. This program is positioned to become the first accredited Bachelor of Arts in Public Health in the state.
Learn more about the Public Health Program.
Department Offering
Are you ready to say Hello?
Choose a Pathway
Information will vary based on program level. Select a path to find the information you're looking for!
Career Outlook
The health-care industry is projected to add more jobs than any other industry through 2026, according to the U.S. Bureau of Labor Statistics. 
All Faculty
Assistant Professor and Director of Public Health
Director of Public Health
Assistant Professor of Nursing
Department Chair of Nursing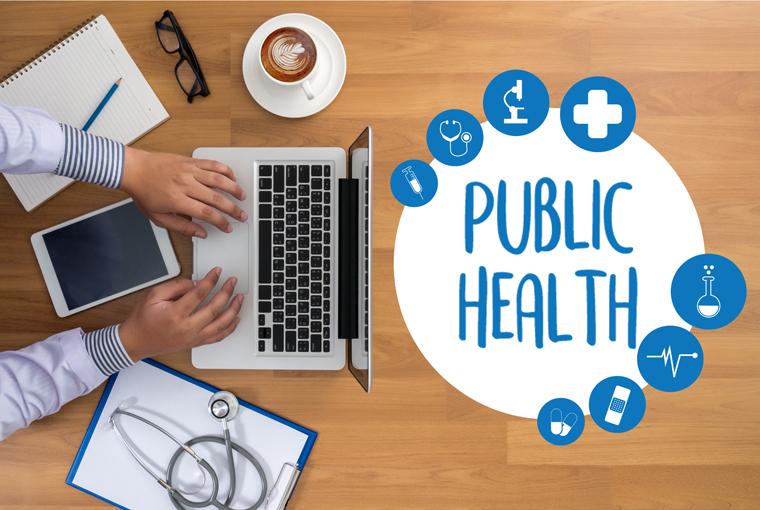 FREDERICK, Maryland—Hood College is launching a bachelor's degree program in public health, which will be accepting students starting fall 2020. This program is positioned to become the first accredited Bachelor of Arts in Public Health in Maryland, and epitomizes Hood…