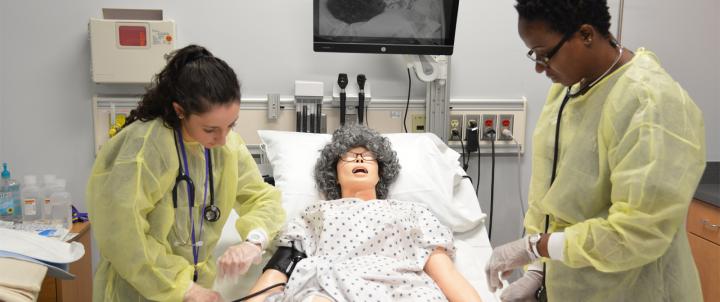 Hood College's Department of Nursing provides the skills to meet the increasing complexity of health care in the 21st century, by giving you a foundation of liberal arts courses and supplemental nursing education focusing on leadership, research and evidence-based practice, critical thinking, nursing theory and communications.
Our department promotes the integration of nursing science, humanities and behavioral and physical sciences as a basis for nursing practice including clinical reasoning, critical thinking and judgment; prepares professional nurses who utilize the nursing process to provide safe, competent nursing care to culturally diverse clients across the lifespan; and enhances leadership and communication skills through participation as a collaborative member of a health care team.
The BSN Pre-Licensure Program
The four-year bachelor of science in nursing pre-licensure program provides a high-quality educational experience that increases the professional aptitude of the students, broadens their choices for career advancement and improves the quality of nursing both locally and regionally. Students are required to earn a minimum of 124 credits at the 100 level or above, complete all necessary core curriculum and nursing requirements.  
Resources
Our Mission
The Hood College Department of Nursing strives to prepare nursing students for reflective, culturally competent nursing practice through the systematic study of the liberal arts and the science of nursing. By promoting the exploration of innovative practices, the incorporation of technology and research, and the pursuit of knowledge, we inspire our nursing students to advocate for the improved health of the individuals and families that make up the diverse global community. 

Recognitions
The Hood College nursing program is approved by the Maryland Board of Nursing and the Maryland Higher Education Commission. The baccalaureate degree program in nursing at Hood College is accredited by the Commission on Collegiate Nursing Education.
How to Apply
The nursing program at Hood College is competitive, and the application process is completed in two steps; students will be accepted to the College before they are evaluated for admission to the nursing program. For more information about applying to the nursing program as a freshman, click here. For more information about applying to the nursing program as a transfer student, click here. 
The Nursing Club is a college-recognized organization of Hood College nursing students that seeks to improve the health of our college community as well as that of the Frederick area.
Please check back to learn more about us!
Check out the Department of Nursing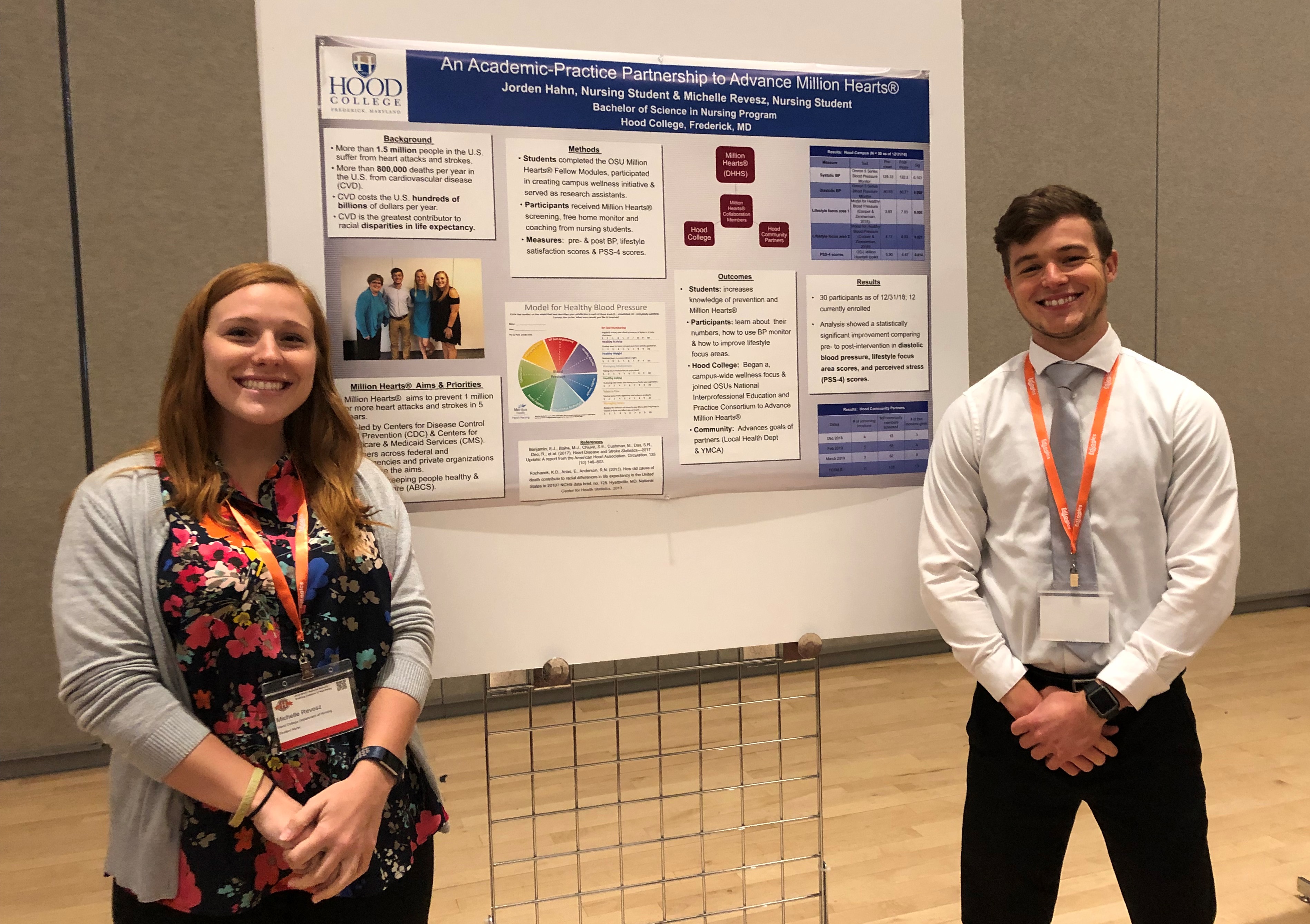 Revesz and Hahn represent Hood Million Hearts®
On the road...
Health Care & Nursing in the Dominican Republic
Undergraduate Student
Experience the Dominican Republic
from the health care perspective
Experiential Learning
Health Sciences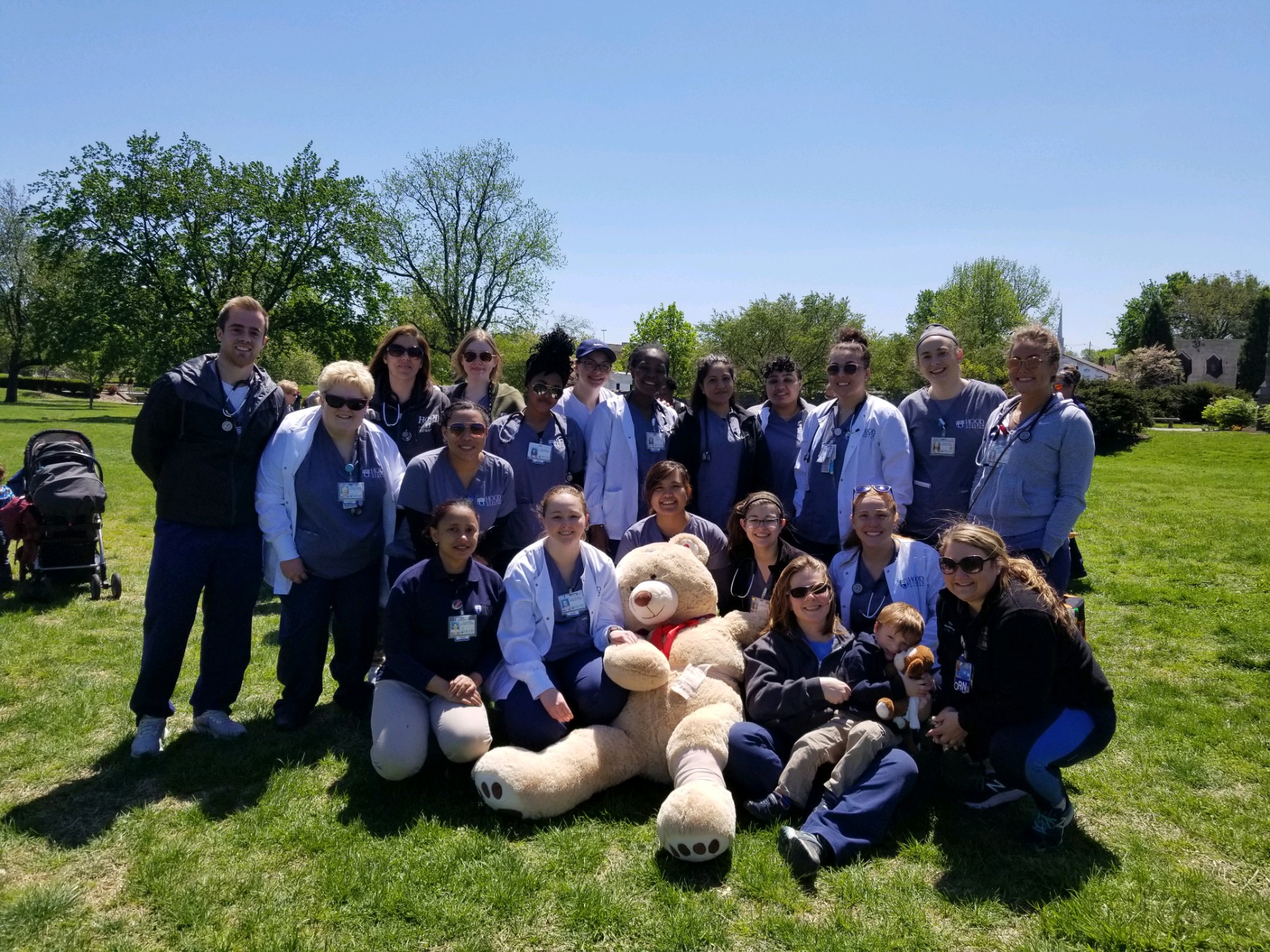 Hood Nursing Class of 2020
Easing children's fears
Are you ready to say Hello?