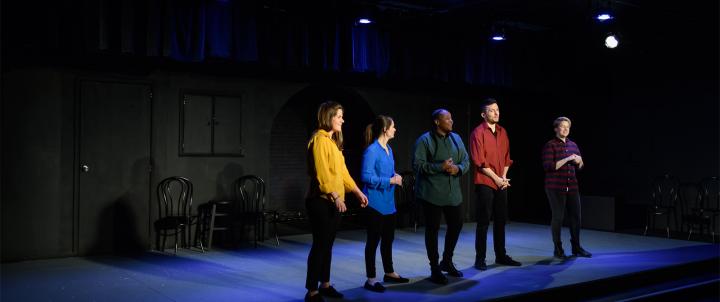 About this Program
Drama and its active practice, theatre, is an art form dedicated to expression and communication; exposure to and training in it can also serve students in a range of non-performative areas of study, such as education, business administration and social work.
Program Overview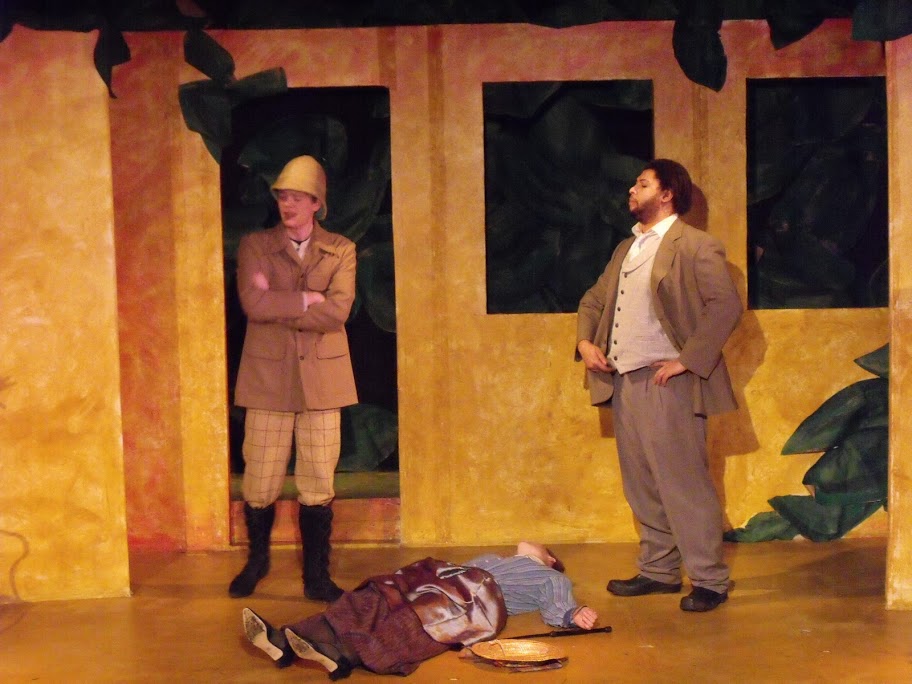 Hood's minor in theatre and drama provides students flexibility in their course selection, allowing them to create a track tailored to their interests. Topics range between history, playwriting, Shakespeare, film, performance, and practicum, among others.
Students are also strongly encouraged to participate in Hood's theatre season; this may include acting, stage management, technical theatre, design, directing, writing, and any relevant area that a student might be interested in exploring.
Absolutely anyone is welcome to become a part of Hood's welcoming, collaborative, and lively theatre program! 
If you have any questions, or would like more information on how to become involved, email Brian MacDonald, the Theatre Program Director, at MacDonald@hood.edu
Are you ready to say Hello?
Choose a Pathway
Information will vary based on program level. Select a path to find the information you're looking for!
Fast Fact
College graduates are healthier and more engaged in their communities. they volunteer more and have a higher voting rate.
All Faculty