Doctoral Alumna Focus | Ja'Bette Lozupone, DOL'20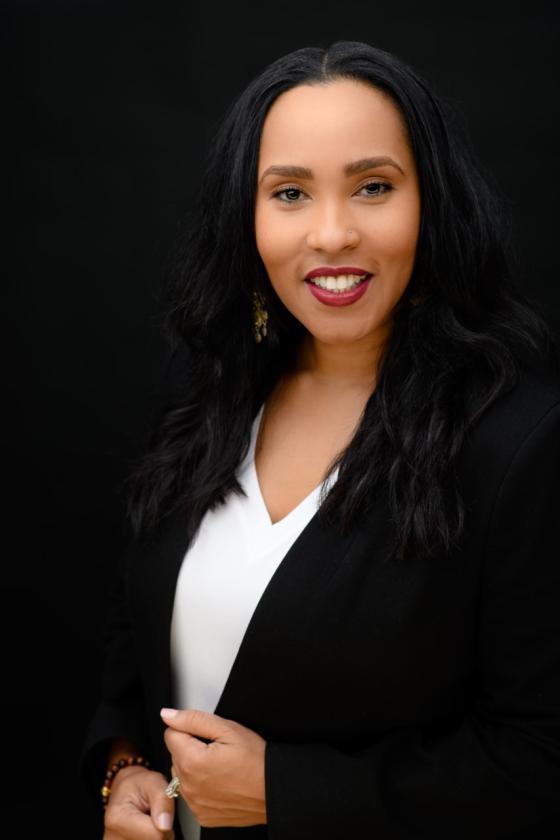 "If you're thinking about pursuing a doctoral degree at Hood College, I would say to go for it. It's a transformative experience that will change your life for the better. Like they say, diamonds are formed under pressure, and it doesn't happen overnight."
Ja'Bette Lozupone, DOL'20
Graduation Year
Program
Organizational Leadership (Doctorate)
Business Administration (Doctorate)
Department
The George B. Delaplaine Jr. School of Business
Education
Ja'Bette Lozupone, DOL'20, has achieved many milestones during and after her time at Hood College. Ja'Bette is a triple Blazer and the first Latina to earn a doctorate degree at Hood. She received a 40 Under 40 award from the American Association for Women in Community Colleges. Previously, Lozupone created the Achieving the Promise Academy (ATPA), which provided one-on-one coaching and embedded classroom support to nearly 5,000 underserved students. She is currently leading the Aspen Post Secondary Success for Parents Initiative at Montgomery College. Recently, Lozupone launched her new business, Wishful Doing.
Tell us about

Wishful Doing

and how it began.
I know it sounds crazy, but Wishful Doing has been in the works my entire life. I don't think I'm unique in spending a fair amount of time wondering about my life's purpose, how to best use my gifts, skills and talents, or how to create an impact and leave a legacy. Like most folks, I would casually explore all of those questions throughout my day over the years—from the shower to my commute and in my daydreams.
Wishful Doing allows me to utilize all of my gifts, expertise and life experiences to help individuals and organizations build capacity, ignite their untapped potential and successfully transform vision into reality.
I have a wonderful community of #wishfuldoers that subscribe to my blog, and we dig into myriad topics and exercises that support and nurture their self-actualization.
I also partner with companies and organizations to deliver keynotes, talks, workshops and consulting. I truly enjoy keynotes and talks because I get to share my personal story of navigating trauma and adversity, leverage my expertise and engage with audiences in a totally different way.
Helping companies engage in cultural transformation by improving leadership effectiveness and building more efficient teams is where I truly shine.
In what ways did your doctoral degree assist you as you developed

Wishful Doing

?
I don't think most people would connect the dots between completing a doctorate and being an entrepreneur. However, I have to tell you that the process of completing a doctoral degree is probably some of the best preparation and experience you can get.
One advantage, in particular, that I think is unique to the doctoral process and translates well to starting and running a business is the level of comfort you must have with the unknown and simply being uncomfortable. Completing a dissertation is a process unlike any other (well, now I can say it's like starting a business!). You wade through the dark with no sign of light anywhere. In other words, it's like feeling around in complete darkness and trying to understand where you are and what's around you.
We're talking about combing through massive amounts of literature, developing conceptual and theoretical frameworks, designing studies grounded in evidence-based methodologies, synthesizing copious amounts of data and translating what you've learned into a digestible format that will be hundreds of pages long. All the while, you're applying all of the knowledge from your life, career and doctoral coursework to your research. If it sounds scary, it should. The good news is that the incredible faculty at Hood have your back and will provide all the guidance, instruction and support you need.
The reality is that starting a company is scary business. You go into it knowing it will be a lot of work, but until you're left in the darkness not knowing which way is up or down, it's difficult to imagine and impossible to prepare for. Fortunately, the fear and discomfort are no longer foreign to me because of my doctoral experience. I learned to trust the process and move through my fear and discomfort. Those are crucial skills for successfully starting and running a business. I am constantly wading through the unknown, and I know my success with Wishful Doing is directly tied to my doctoral experience at Hood College.
What advice would you give to someone considering pursuing a doctoral degree at Hood College?
If you're thinking about pursuing a doctoral degree at Hood College, I would say to go for it. It's a transformative experience that will change your life for the better. Like they say, diamonds are formed under pressure, and it doesn't happen overnight. Pursuing a doctoral degree at Hood College is a commitment that will take you several years, and those years will be some of the most memorable of your life. You will make deep and meaningful friendships that will last a lifetime and discover how much more capacity you have. Your research will leave a lasting legacy that will inform new knowledge yet to be unearthed. It's truly one of the best gifts you can give to yourself.
Any other information/fun facts you would like to add?
It's funny because the last time I spoke with Hood, which wasn't even a year ago, I knew that I wanted to create a blog. I had no idea I would be running a company nine months later. Momentum builds quickly once you have that "aha moment." I spent over a year rummaging around in the darkness—to harken back to my earlier example. Because of my time at Hood College in the doctoral program, I knew to "let my eyes adjust." You've got to trust the process and not throw in the towel.
This journey is ongoing, and I'm embracing every moment of it. I am fully engaged with realizing my purpose and manifesting my dreams. I welcome you to join me on this adventure. You can follow me along my journey on Instagram, LinkedIn and Twitter, or subscribe to my blog. You can also keep tabs on Wishful Doing on LinkedIn and Instagram.
Inspired by Ja'Bette's story to #GOFURTHER in your educational & career pursuits? Learn more about Hood College's Doctorate of Organizational Leadership by clicking here.
Are you ready to say Hello?
Choose a Pathway
Information will vary based on program level. Select a path to find the information you're looking for!