Graduate Alumni Spotlight | Ilyssa Ramos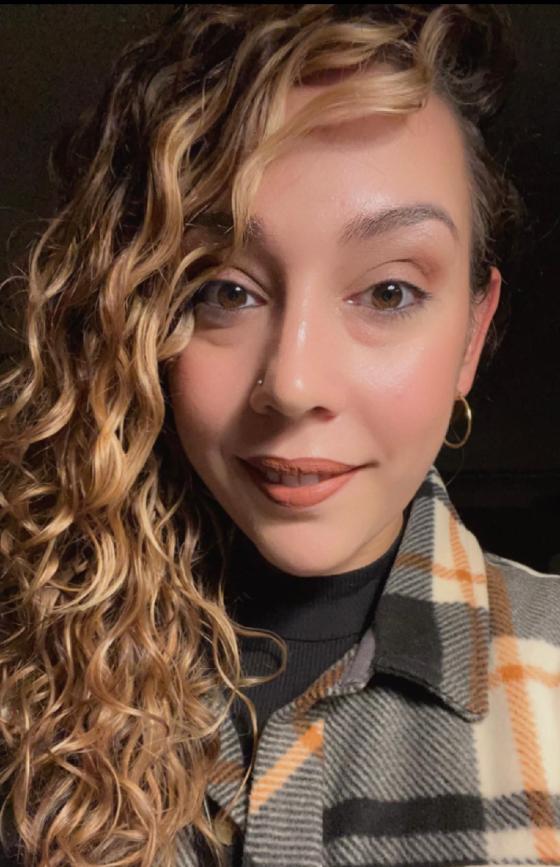 "Hood College holds a very dear place in my heart. It's a very personal place, and the people I met there feel like family to me."
Ilyssa Ramos, M.S. Biomedical Science
Program
Biomedical Science (M.S.)
Department
Ilyssa Ramos graduated from Hood College's M.S. in biomedical science program in 2021 and is currently pursuing her Ph.D. Before Hood, Ramos worked for AstraZeneca doing immuno-oncology research, and she previously worked for Regeneron Pharmaceuticals. Ramos earned a B.S. in chemistry and B.S. in biomedical technology in 2008 from East Stroudsburg University.
Could you briefly describe your education and career background?
I have two bachelor's in science: one in chemistry and one in biomedical technology. I have worked in science since 2008. I worked in immunology for two years at the Albert Einstein College of Medicine. I shifted to working at Regeneron Pharmaceuticals in New York City for eight years. After that, I took a job at AstraZeneca doing immuno-oncology in Gaithersburg. I transitioned to small molecule inhibitors and CAR/T at the same company. I got my master's in biomedical science in molecular biology from Hood College in May 2021.
Dr. James Cherry extended an offer to work for him and fund my Ph.D. I want to write my thesis about ovarian cancer.
What got you interested in the medical field?
When I was a kid, I used to spend summers with my grandparents. I learned about DNA and forensics from the OJ Simpson trial, which I watched with my grandmother. The idea of DNA is what got me interested in science as a career.
How did you get your start at the NIH? What is it like working there?
Dr. Cherry offered me a position to work for him in the Flo Cytometry Section at the National Institute of Health (NIH) Center for Human Immunology. It's different because I spent 13-14 years in the industry, and this is more of an academic environment. It's a unique way of working, so I have to adjust how I approach it. On the bright side, there's so much to learn and absorb, as I work with so many talented scientists in this area.
What led you to pursue a Ph.D.? What has the path toward obtaining it been like?
When I graduated with my two degrees in 2008, I had always had an intention to get a Ph.D., but there was always something in the way. I started working, and it got further away as I advanced my career. I made an internal promise that I would do what I could to combat cancer, and I have a passion for the science in this field. I want to do what I can to help others.
Traditionally, you go full time for your Ph.D. You're there for four to six years doing research. Because I was already a professional in the field, they gave me an option to take some coursework remotely and do some independent research with Dr. Cherry and Dr. Douagi, my immediate boss, at NIH. I am able to make a living wage without having to take a pay cut for my education, and I am able to do independent research at my workplace.
What do you hope to accomplish in your career?
I want to be able to inspire other young women, especially underrepresented minorities, to pursue their dreams and make contributions to science. I also want to make an impact in the fight against cancer.
How did your time at Hood College help you with your work?
My time at Hood College changed my life. I went from New York City to Maryland. I started a master's program after being out of school for 10 years.
The teachers at the biomedical science program were phenomenal. I look up to Dr. Cherry highly, and Dr. Ann Boyd is an inspiration for me. Other professors brought the topics to life and taught me in a way that was understandable and fun. I made some great friendships at Hood College as well. Dr. Senta Kapnic was a molecular immunology professor who helped me by writing letters of recommendation and doing an outstanding job teaching the topic.
Hood College changed who I am as a person. It taught me that I could be a scientist and go all the way with my education. All of this might not have been possible had I not gone to Hood and met Dr. Cherry along with the other professors. I also made new friends here. Hood College holds a very dear place in my heart. It's a very personal place, and the people I met there feel like family to me. I just feel very blessed to have the journey and support that I've had. If it wasn't for these people, I don't think I would be here or have accomplished what I have done.
Are there any fun facts or trivia about yourself that you would like to share?
I'm an only child. I used to dance semi-professional salsa and bachata in my 20s. I love to cook. I have two pets that I love: Digit and Piggy.
Inspired by Ilyssa's story and ready to #GOFURTHER in your career? Learn more about Hood College's graduate programs, including the M.S. in biomedical science, by clicking here.
Are you ready to say Hello?
Choose a Pathway
Information will vary based on program level. Select a path to find the information you're looking for!