Graduate Student Focus | Abigail Walke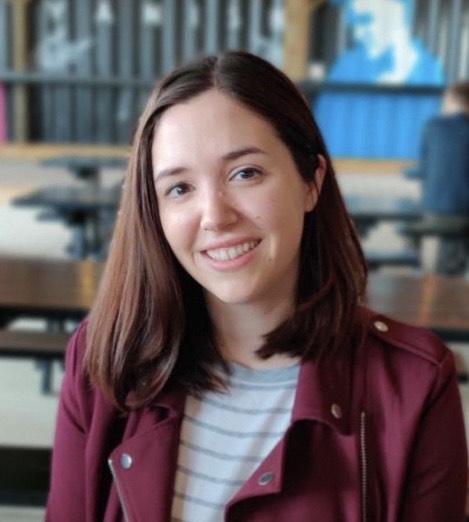 "I work in infectious disease research, and the courses I've taken in the biomedical sciences program have helped me gain more knowledge in the field."
Abigail Walke, M.S. Biomedical Science
Program
Biomedical Science (M.S.)
Department
Abigail Walke is a current student in Hood College's M.S. in biomedical science program. Outside of the Graduate School, Abigail is currently involved in infectious disease research and has previously worked at the Frederick National Laboratory. Abigail is also a recipient of the Association of Medical Diagnostic Manufacturers Scholarship. Abigail graduated from Albright College in 2016 with a degree in biology and Spanish.
Could you briefly talk about your education and career background? 
I attended Albright College for my undergraduate degree and graduated with a bachelor's in biology and in Spanish. After college, I started working in quality assurance and documentation specialist roles, but I was hoping to move into a more hands-on laboratory role.
I began working in an in vitro lab at the Frederick National Laboratory in 2016 and worked on establishing cancer cell and organoid lines. Since then, I've moved onto working for a contract research organization specializing in infectious disease research.
What is the AMDM scholarship, and how did you obtain it? 
How did the scholarship impact you?
The scholarship will give me the opportunity to take an extra course in the upcoming semesters and will allow me to begin working on my thesis project sooner.
What was the regulatory compliance conference about? 
The AMDM Fall Focus Meeting is an educational conference that helps those in the industry learn about regulatory compliance and policy updates. They had a variety of topics focused on in vitro diagnostic updates, regulatory practices, FDA initiatives and companion diagnostics.
What did you do at the conference?
While I was at the conference, I attended all the presentations and talks given. During breaks, I got to meet and network with other people in the regulatory science field.
The conference was a great opportunity to meet people working in the regulatory science field and learn more about potential career opportunities.
Did your graduate education at Hood help you with your work in the medical field? 
Currently, I work in infectious disease research, and the courses I've taken in the biomedical sciences program have helped me gain more knowledge in the field. For example, I took a virology course this past semester, and some of the viruses and assays we learned about are ones that I work with every week, so it was interesting and informative to learn more about them.
Are there any fun facts or trivia about yourself that you would like to share? 
My husband and I have three dogs named Bailey, Zuko and Lincoln! 
Inspired by Abigail's story and ready to #GOFURTHER in your career? Learn more about Hood College's graduate programs, including the M.S. in biomedical science, by clicking here.
Are you ready to say Hello?
Choose a Pathway
Information will vary based on program level. Select a path to find the information you're looking for!