Hood College Attends 2019 MAEOE Conference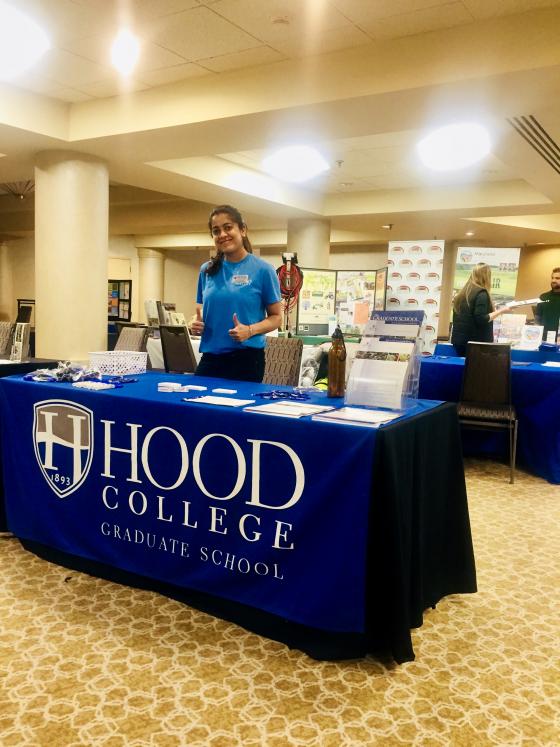 In early February, Hood College's environmental biology department attended the 2019 Maryland Association for Environmental and Outdoor Education (MAEOE) conference as an exhibitor. MAEOE brings together a large community of educators from schools, parks, nature centers, and more to its annual meeting to share and discuss ideas and strategies related to environmental education.
Hood College Attends 2019 MAEOE Conference
Program
Environmental Biology (M.S.)
Department
Degree
Title
According to Susan Carney, PhD., program director of Hood's environmental biology M.S. program, attending the MAEOC conference offered a great way to meet individuals who are passionate about environmental science and who may be great candidates for Hood College's environmental biology M.S. program.  In her view, the conference was a perfect place to network with local STEM teachers looking to advance their career through a Master's degree. Many current Hood environmental biology graduate students teach science during the day and pursue their Hood graduate degree at night. Maryland is one of a few states that requires teachers to complete graduate level coursework and/or earn a Master's degree for professional and salary advancement.
Dr. Carney stressed the importance of a graduate course she teaches at Hood College , "I teach ENV 502 - Principles of Ecology. This may be one of the first courses that an environmental biology student takes at Hood. While introducing fundamental topics in ecology, I aim for this course to give students a taste of what might be expected of them in later courses and in jobs beyond Hood through the kinds of writing, quantitative assignments, discussions, and presentations that they do. I also try to foster a sense of community among the students in the program, who typically come to the class in the evening after a day of work. Class is a period of time each week where they all can mostly set aside their work/life responsibilities and focus on working toward their goal of earning a Master's degree in environmental biology."
Dr. Carney also mentioned Hood College's Center for Coastal and Watershed Studies routinely attends the MAEOE conference as presenters given their work with outreach education to local schools. This year at the MAEOE conference, members of the Center ran a workshop discussing how schools can determine if their schoolyards are considered urban heat islands.
Interested in the environment and science & ready to #GOFURTHER in your education to advance your career goals? Learn more about Hood College's graduate school and the environmental biology M.S. program by clicking here.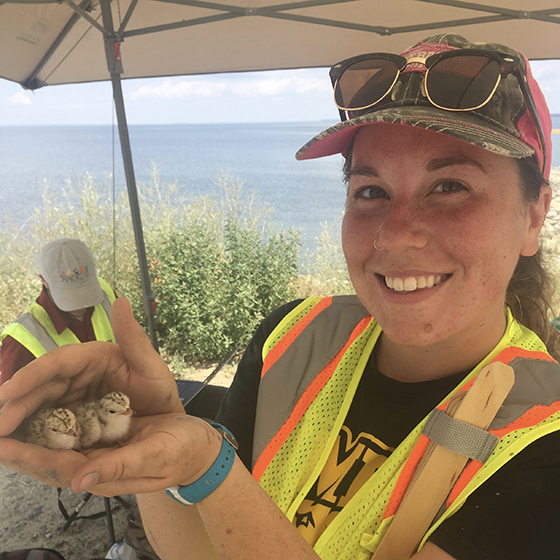 Mia Zimnik, an environmental biology student, works as an environment specialist to help keep the Chesapeake Bay clean.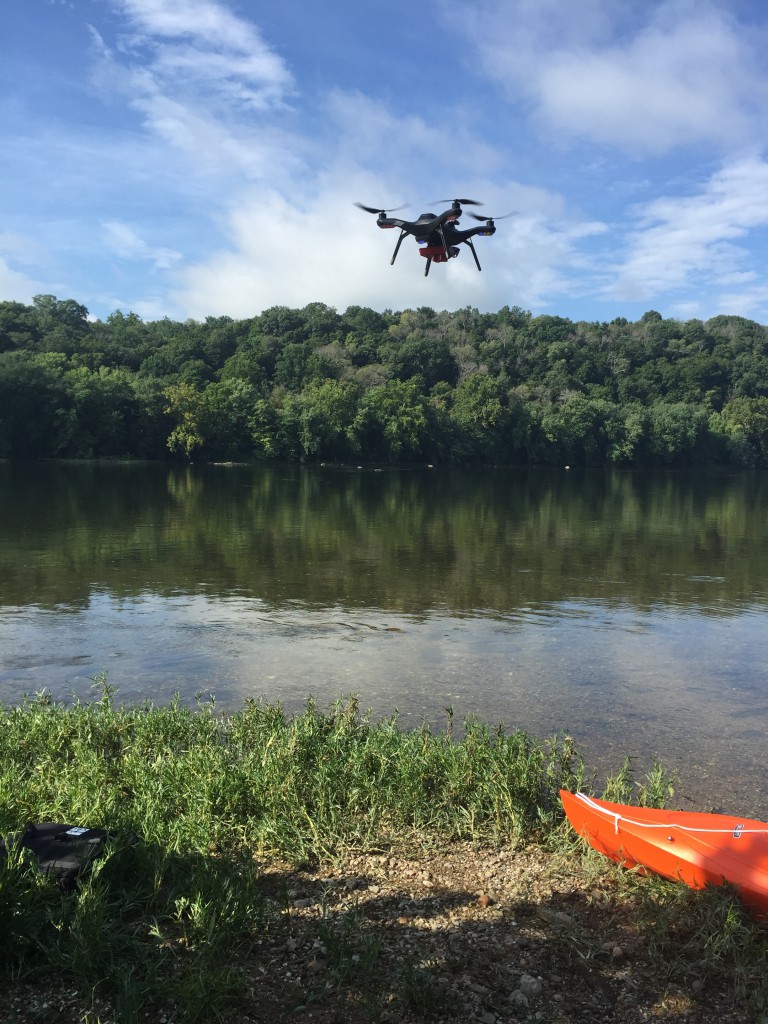 Aug. 22, 2018 - Kevin Stanfield just graduated from Hood, with a master of science in Environmental Biology, and a certificate in Global Information Systems, and his thesis related to environmental science and the use of drones and computational/remote sensing techniques​.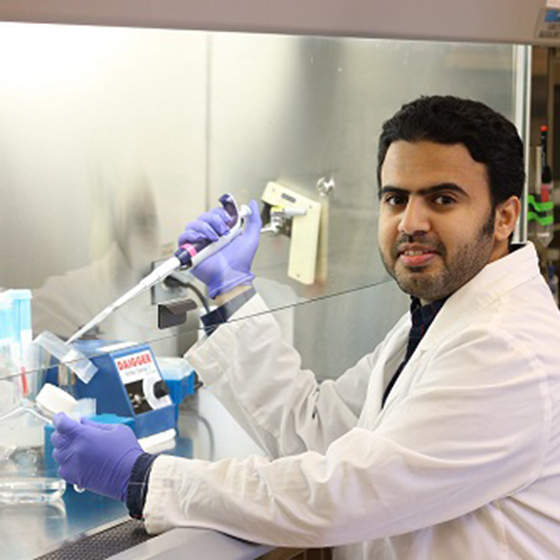 Fawaz Mohammed Almufarriji
Graduate Student
Graduate student Fawaz Mohammed Almufarriji has been conducting research in antibiotics-resistant bacteria.
Are you ready to say Hello?