Hood College's International Festival Celebrates Cultural Diversity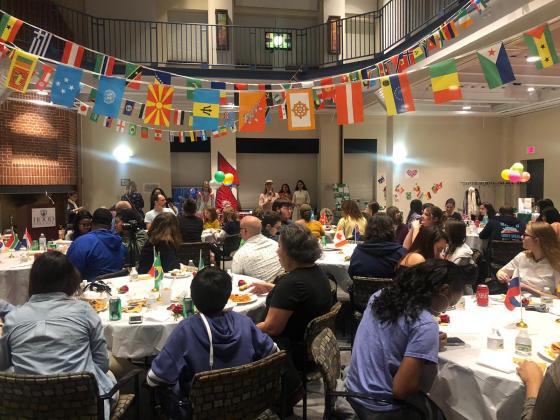 Friday, March 29, 2019 marked a day of fun and celebration when Hood College students from different cultures came together to explore their unique heritages at the International Festival organized by Hood College's Saudi Student Association.
Celebrating Hood's Cultural Diversity
A total of 9 countries participated in Hood College's International Festival including Bulgaria, Colombia, Ethiopia, India, Ireland, Nepal, Nigeria, Panama and Saudi Arabia. Henna tattoos, cultural displays, and international cuisine were the main attractions in addition to an Irish dance performance by Graduate Dean April Boulton's daughter, a traditional Nepali song interpreted by a Hood international student, and an Arabian dance performance performed by Saudi students. The Hood International Festival was organized by the Hood Saudi Student Association Vice President, Ahmed Alghanmdi, who was motivated to put on this festival to showcase the number of countries and cultures represented at Hood College. Indian graduate student, Arundhati Naikavde, volunteered as the event emcee, and a total of 130 students and faculty members attended the event making it a huge success.
Dean Boulton's opening remarks emphasized her strong support for celebrating and sharing awareness of world cultures at events such as the College's International Festival.
Inspired to #GOFURTHER in your education and career? Learn more about Hood College graduate programs by clicking here.
Hood College International Festival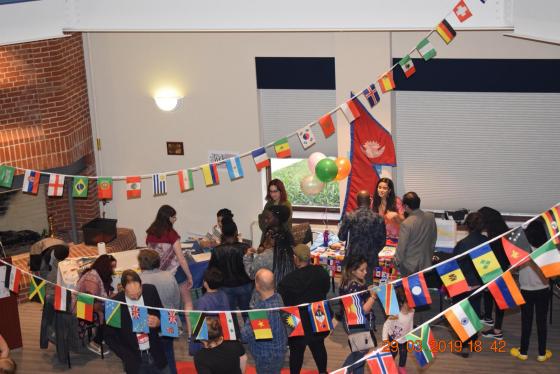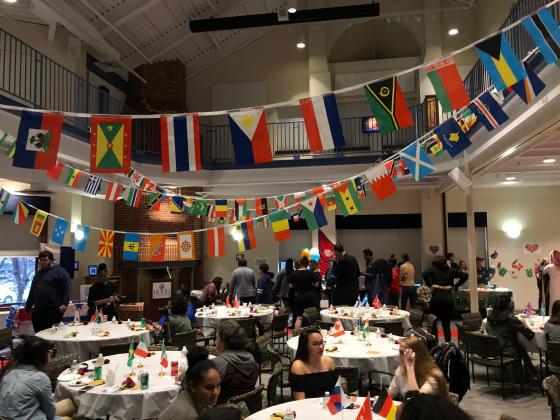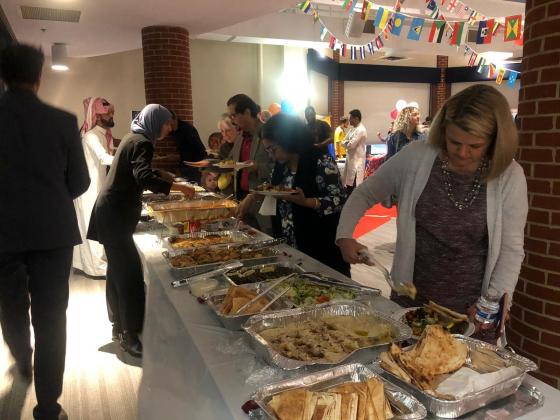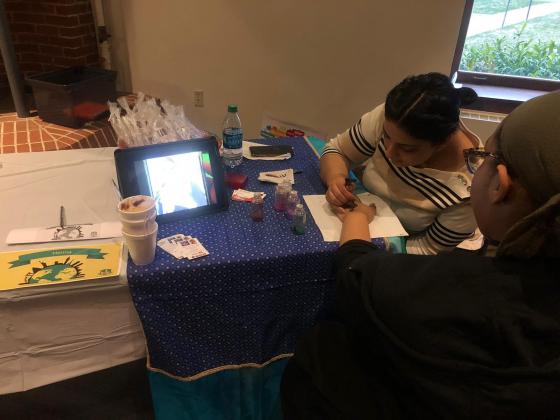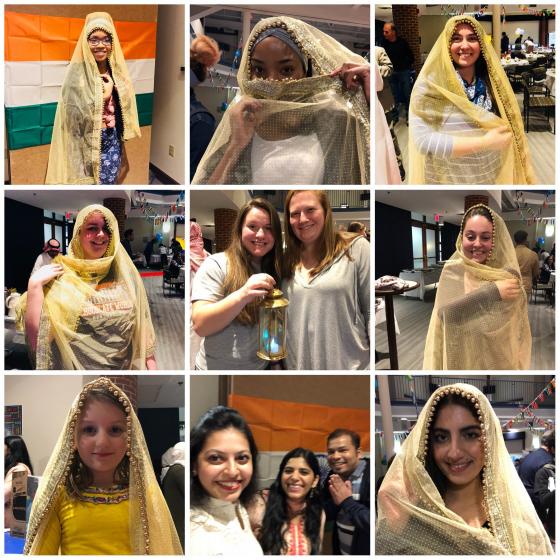 Are you ready to say Hello?
Choose a Pathway
Information will vary based on program level. Select a path to find the information you're looking for!