Spotlight on MBA Veteran Graduate Student | Eric Rice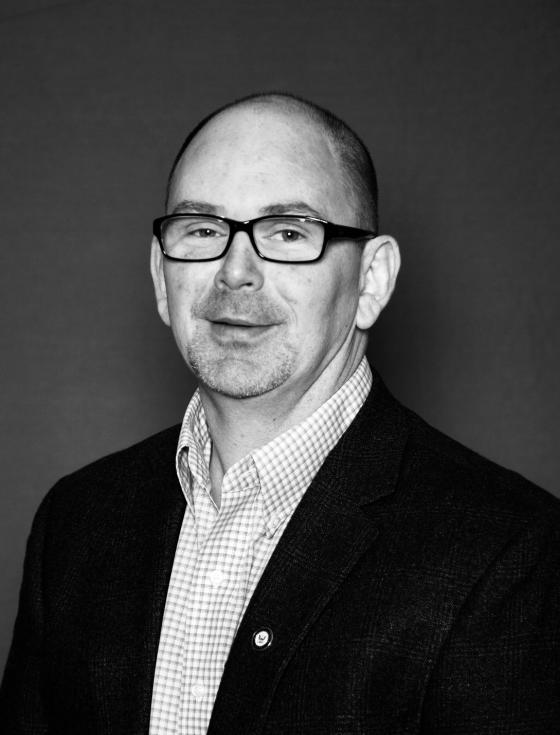 "I have found that my favorite thing about the Graduate School at Hood College is the people. I am amazed every day at how we are so diverse, yet similar."
Eric Rice , MBA
Program
Business Administration (MBA)
Department
The George B. Delaplaine Jr. School of Business
Why did you choose Hood College?
I chose Hood College for its reputation. I feel like Hood is known as a school that is committed to supporting and developing its students.  Knowing the GI Bill was going to cover my costs associated with going back to school meant that I had multiple options. When I also considered other factors such as class size, interaction with the professors, and location, it was an obvious choice. However, I still did my research and looked at other schools.  After reviewing those possibilities, Hood College truly stood out as the best choice.    
What is it like being a Veteran of the United States Military and a graduate student?
Initially, I think it seemed a bit different, but not much really.  Other than being older than most students in my classes or program, we connected pretty easily and quickly. I think most Veterans are used to the military lifestyle, in regards to attitude, discipline, respect, and the like.  At Hood College, I feel like a large majority of students maintain themselves in a courteous and professional manner.  We can draw off of one another's strengths, gain perspectives from the various undergrad degrees that we hold, as well as discuss little things in life such as weather, sports or family.    
What is the hardest part of being a Veteran graduate student?
As a Veteran, there were several worries I had once I left the service.  Adding school on top of that puts even more pressure on someone, and it's almost as if you're starting all over again at the bottom.  I still have a responsibility to my family, to my job, and to the school.  Nevertheless, recognizing that life pulls us ALL in any number of directions meant that I was really no different than anyone else.  We all have stress, pressure and worries, but I think the Hood community provides a culture of togetherness. The diversity here is amazing, and it reminds me that we don't have to make it hard; we just have to make it.
What is the most rewarding part of being a Veteran graduate student?
Just knowing that I am still leading by example is very rewarding.  I think some Veterans leave Active Duty and wonder what's next, or perhaps they feel like some part of their story is over or done.  The truth is it doesn't have to be.  I still try to mentor students or take the lead in class, and often find that in doing so I actually end up learning so much more from others.  I'm ok with being older than most students, because it means my children can see that the value of education does not have an age requirement or an expiration date.  Knowing that I will always seek continued development, further growth, and consistent learning is very rewarding.        
What advice would you give fellow Veterans in regards to pursuing higher education?
Never rest.  At my first promotion over 22 years ago, I had a mentor who quietly watched the celebratory hoopla of pinning on my new rank, and after taking some pictures to capture the moment, she explained that while it is great to achieve a particular goal or milestone, that what's truly important is what we do with it.  Do we rest and consider it enough, or do we stay hungry and want more?  Do we reach out to others and help them achieve more?  Do we continue on or do we simply stop?  In the military, being complacent is an enemy.  Will you succumb to it, or defeat it?  I would remind my fellow Veterans (regardless of branch, rank or the amount of time they have been out) that they have incredible opportunities as Veterans and that they have not even begun to scratch the surface of what they are capable of.  "#GOFURTHER" is not just a phrase.
What do you enjoy most about the Graduate School at Hood College?
As a Veteran, I can say fairly confidently that most of us are not touchy-feely type individuals.  That said, I have found that my favorite thing about the Graduate School at Hood College is the people.  I am amazed every day at how we are so diverse, yet similar.  Fellow students, whether young or old, military or civilian, are all working to achieve something greater than ourselves.  I feel a genuine and great sense of pride knowing that I am fortunate enough to be included in this journey.  Those stories of not only our students, but our professors, the college staff, the assistants, and really everyone, is so unique that it makes Hood College a very special place.       
How do you think Hood College will help you in your career and life?
I think earning my MBA through Hood will greatly support my career.  Having learned various aspects of the program such as Business Law, Quantitative Measures, Organizational Leadership, Information Management and Organizational Sustainability have prepared me in areas that have an extraordinary impact on today's organizations.  As intense as it may seem, I am very much looking forward to learning from and working with Anita Jose, Ph.D. on my Capstone this fall.  Coupled with my Bachelors, it means opportunity to continuing in healthcare, but also provides an opportunity to expand into any other industry.  Life wise, this represents an experience rich in commitment, not just for me, but for my family as well.
Inspired by Eric's story to #GOFURTHER in your education and in your career? Learn more about our MBA program and the Hood Graduate School by clicking here.
Hood College proudly supports Veteran and Active Duty Military students!
Are you ready to say Hello?
Choose a Pathway
Information will vary based on program level. Select a path to find the information you're looking for!