122nd Commencement Ceremony Scheduled for Saturday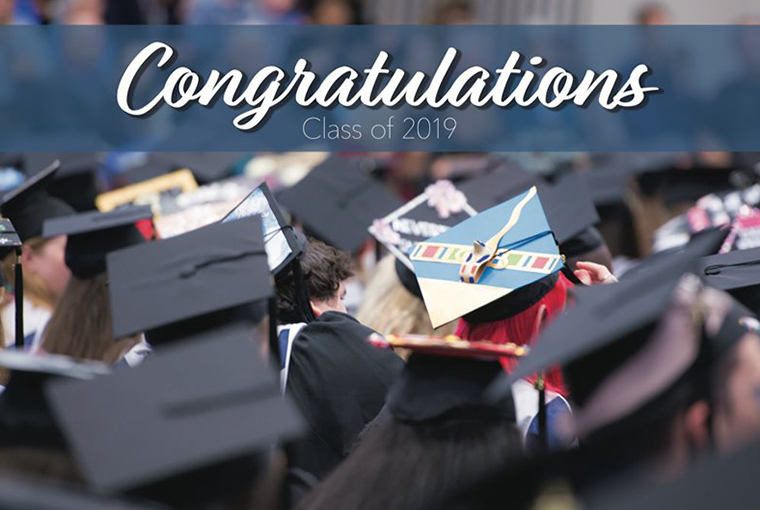 FREDERICK, Maryland—Hood College's 122nd Commencement ceremony on Saturday will see approximately 500 graduate and undergraduate students earn their degrees, beginning at 10 a.m. on the College's residential quadrangle.
Ethan Dmitrovsky, M.D., director of the Frederick National Laboratory for Cancer Research and president of Leidos Biomedical Research, will deliver the Commencement address. He is the former provost and executive vice president of the University of Texas MD Anderson Cancer Center. He most recently served as the Olga Keith and Harry Carothers Weiss Distinguished University Chair and American Cancer Society Professor at The University of Texas MD Anderson Cancer Center. Before joining that center, he chaired the Pharmacology and Toxicology Department and was Interim Dean at the Geisel School of Medicine at Dartmouth. He also chaired the Board of Scientific Counselors for Clinical Sciences and Epidemiology for the National Cancer Institute.
Dr. Dmitrovsky will also be presented with an honorary Doctor of Science.
"We are thrilled that Dr. Dmitrovsky will be our Commencement speaker," said Hood President Andrea E. Chapdelaine. "Dr. Dimitrovsky emulates the core values of Hood in his life's work of pursuing knowledge to serve humanity. Also, The Frederick National Laboratory for Cancer Research and Leidos Biomedical Research have been valuable partners for Hood. They have provided internship opportunities for our students, and many of our graduate school instructors work at the Frederick National Laboratory."
Commencement celebrations begin on Friday at 6 p.m. with the Baccalaureate service in Coffman Chapel. All graduating students, their families and community members are invited to attend this service of celebration and farewell.
This year's undergraduate class hails from 14 states and three countries outside the U.S. Students in this class have studied abroad in five countries, and more than 120 of them completed internships. At least nine are veterans. The graduate class includes students from 10 states and seven countries outside the U.S. They earned bachelor's degrees from 109 different undergraduate institutions. At least five graduates are veterans, and 39 Hood alumni are graduating.
Commencement will take place outside on the Hood College Residential Quad. In the event of severe weather, the ceremony will be held inside the Ronald J. Volpe Athletic Center. For more information, visit hood.edu/commencement.
Media Contact
Tommy Riggs
Assistant Director of Marketing and Communications