6th Annual Three-Minute Thesis Competition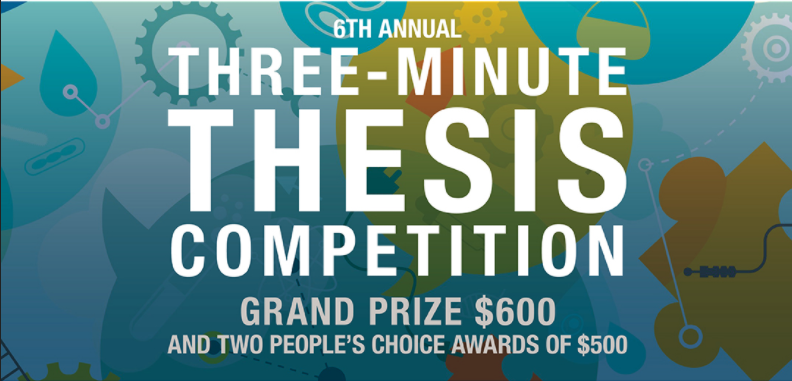 WHAT
6th Annual Three-Minute Thesis Competition
WHEN
Thursday, March 25, 5:30 p.m.
WHERE
Virtual via Zoom. Register via bit.ly/3MT_2021
DETAILS
The Three-Minute Thesis competition was founded in 2008 by the University of Queensland in Australia, and it is now held at more than 350 colleges and universities across 59 countries worldwide.
At Hood, graduate students present their research projects each March in three minutes using just one PowerPoint slide. Students are judged on clarity, pace, audience engagement and stage presence. All attendees are then welcome to cast their votes for best presentation, with the judge's winner taking home $600 and an invitation to the regional 3MT competition, and two People's Choice awards winners winning $500.
All Hood College graduate students from May 2020-May 2021 with advanced research on their topic are eligible to apply.
MORE INFO
April Boulton, Ph.D.
Dean of the Graduate School at Hood College
GradDean@hood.edu
301-696-3600
Media Contact